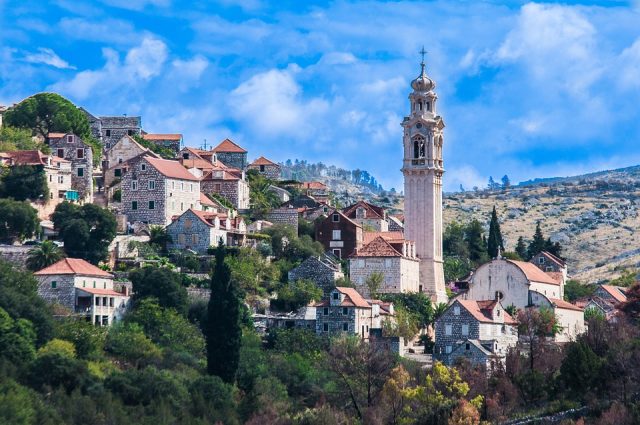 In this article you'll find related links that will help you to plan the best trip to Split, free coupons save a lot of money on hotels, car rentals, restaurants and attractions in Zagreb, best hotels in Zagreb

Welcome to Pula, Croatia, the charming coastal city known for its stunning beaches, rich history, and vibrant culture. Whether you're a sun-seeker, history enthusiast, or foodie, there's something for everyone to discover in Pula. So pack your sunscreen and get ready to explore the 12 best things to do in this beautiful city.
1. Explore the Pula Arena
Start your journey in Pula by visiting the iconic Pula Arena, a Roman amphitheater dating back to the 1st century. This well-preserved structure is one of the six largest Roman arenas in the world and is a must-see for history buffs. You can take a guided tour to learn about its fascinating past and impressive architecture.
---
Black Tourmaline tree of life pendant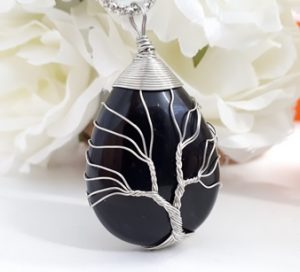 ---
2. Visit the Temple of Augustus
Another historical gem in Pula is the Temple of Augustus, dedicated to the first Roman emperor. It's a stunning example of Roman architecture and a great spot for taking photos. The temple is situated in the heart of the city, making it convenient to visit while exploring Pula's charming streets.
3. Relax at Punta Verudela Beach
After soaking in the city's history, head to Punta Verudela Beach to relax and unwind. This picturesque beach is surrounded by crystal-clear waters and lush greenery, making it an ideal spot for swimming, sunbathing, and enjoying water sports. There are also seaside cafes and restaurants where you can grab a refreshing drink or a seafood meal.
4. Take a boat tour to Brijuni Islands National Park
One of the best ways to experience the beauty of Pula's coastline is by taking a boat tour to Brijuni Islands National Park. This protected archipelago is home to stunning landscapes, diverse flora and fauna, and archaeological sites. You can explore the islands on foot or by bike, and even visit the safari park and ancient Roman ruins.
5. Sample local cuisine at the Pula Market
To truly experience the local flavors of Pula, head to the bustling Pula Market. Here you'll find an array of fresh produce, seafood, and traditional Croatian dishes. You can also shop for local crafts and souvenirs, making it a great place to immerse yourself in the city's culture.
6. Discover the Pula Cathedral
For those interested in religious architecture, a visit to the Pula Cathedral is a must. This 6th-century church is a blend of different architectural styles, including Romanesque, Gothic, and Baroque. Inside, you'll find stunning artwork and religious artifacts, as well as a peaceful atmosphere for reflection.
7. Stroll through the Pula Old Town
Take a leisurely stroll through the charming streets of Pula's Old Town, where you'll find colorful buildings, quaint cafes, and hidden gems around every corner. This is a great place to soak up the city's atmosphere and discover its unique character.
8. Explore the Pula Aquarium
If you're traveling with children or simply love marine life, a visit to the Pula Aquarium is a must. This small but engaging aquarium showcases a variety of fish, sea creatures, and even some exotic animals. It's a fun and educational experience for all ages.
9. Climb to the top of the Hill of St. Michael
For panoramic views of Pula and its surrounding landscapes, make your way to the Hill of St. Michael. This vantage point offers breathtaking vistas of the city, the coast, and the distant islands. It's a great spot for photography and taking in the natural beauty of the region.
10. Experience Pula's nightlife
As the sun sets, Pula comes alive with a vibrant nightlife scene. You can enjoy live music, dance the night away at beach clubs, or simply relax with a drink at one of the many cozy bars. No matter your style, there's something for everyone to enjoy after dark in Pula.
11. Attend a cultural event or festival
Throughout the year, Pula hosts various cultural events and festivals that showcase the city's art, music, and traditions. From the Pula Film Festival to the Outlook Festival, there's always something happening in Pula to entertain and inspire visitors.
12. Take a day trip to nearby attractions
Finally, Pula's central location makes it a great base for exploring the surrounding area. You can easily take day trips to nearby towns, nature reserves, and other attractions to enhance your experience in Pula.
FAQs
Q: Is Pula a family-friendly destination?
A: Yes, Pula is a great destination for families, with its beautiful beaches, historical sites, and activities suitable for all ages.
Q: What is the best time of year to visit Pula?
A: The best time to visit Pula is during the summer months, from June to August, when the weather is warm and the tourist season is in full swing.
Q: Are there any outdoor activities available in Pula?
A: Absolutely! In addition to swimming and water sports at the beaches, you can enjoy hiking, cycling, and even rock climbing in the beautiful natural landscapes surrounding Pula.
Q: How can I get around Pula?
A: Pula is a walkable city, but you can also use public transportation, rent a bike, or hire a car to explore the city and its surroundings.
Q: What traditional dishes should I try in Pula?
A: Don't miss out on trying local specialties such as Istrian prosciutto, truffle-infused dishes, and fresh seafood caught in the Adriatic Sea.
In conclusion, Pula is a diverse and fascinating city that offers a perfect blend of history, natural beauty, and modern amenities. Whether you're a culture enthusiast, a nature lover, or simply seeking relaxation, there's something for everyone to enjoy in this captivating destination. So start planning your trip to Pula, Croatia, and get ready for an unforgettable adventure!