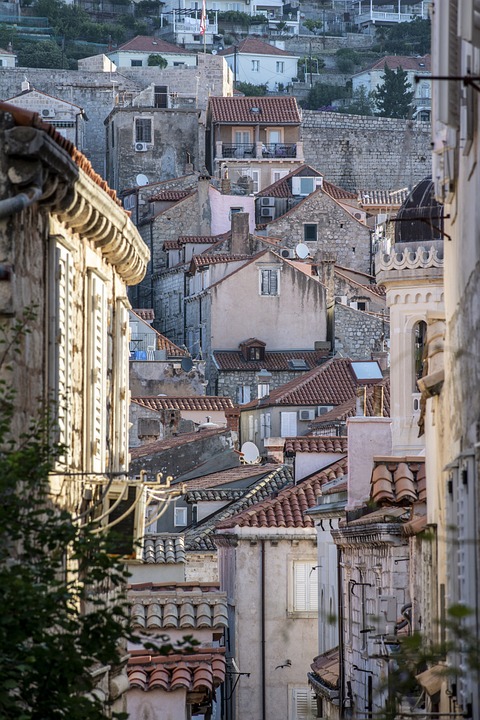 In this article you'll find related links that will help you to plan the best trip to Split, free coupons save a lot of money on hotels, car rentals, restaurants and attractions.
Exploring the Ancient City: 12 Best Things to do in Split
Split, Croatia, is a city rich in history and culture, with a unique blend of ancient and modern attractions. As the second-largest city in Croatia, Split is a popular destination for travelers looking to experience the beauty of the Adriatic coast and explore its fascinating past.
---
Black Tourmaline tree of life pendant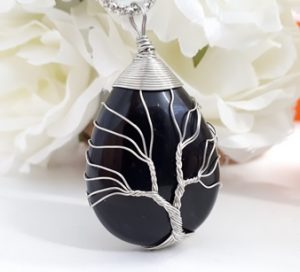 ---
1. Diocletian's Palace
Diocletian's Palace is the heart of Split's old town and a UNESCO World Heritage site. Built in the 4th century by the Roman Emperor Diocletian, the palace is an impressive example of Roman architecture and includes a maze of narrow streets, hidden courtyards, and well-preserved buildings. Visitors can explore the subterranean halls, climb the bell tower for panoramic views of the city, and admire the captivating mix of Roman, medieval, and renaissance architecture.
2. Riva Promenade
The Riva Promenade is a popular waterfront promenade that stretches along the harbor, offering stunning views of the Adriatic Sea and the surrounding islands. Visitors can take a leisurely stroll along the promenade, enjoy a drink at one of the many outdoor cafes, or simply relax and watch the boats sail by.
3. Marjan Hill
Marjan Hill is a lush, forested park that offers a welcome escape from the hustle and bustle of the city. Visitors can take a scenic walk or bike ride through the park's winding trails, and admire the breathtaking views of the city and the sea from the hilltop.
4. Cathedral of St. Domnius
The Cathedral of St. Domnius is one of the oldest cathedrals in the world and a must-see for visitors to Split. The cathedral's striking architecture, ancient artifacts, and impressive bell tower make it a fascinating and culturally significant attraction.
5. Peristyle
The Peristyle is the main square of Diocletian's Palace and the site of numerous cultural events and performances. Visitors can marvel at the ancient columns and architecture, and soak up the lively atmosphere of this historic gathering place.
6. National Theater
The National Theater is an elegant 19th-century building that hosts a variety of opera, ballet, and theater performances. Visitors can catch a show and immerse themselves in the city's vibrant arts scene.
7. Mestrovic Gallery
The Mestrovic Gallery is dedicated to the work of renowned Croatian sculptor Ivan Mestrovic, and displays a stunning collection of his sculptures, architectural designs, and drawings. The gallery is housed in a beautiful villa overlooking the sea, making it a must-visit for art enthusiasts.
8. Split City Museum
The Split City Museum is located in the Papalic Palace and showcases a diverse collection of historical artifacts, artwork, and archaeological findings that provide insight into the city's rich past.
9. Blue Cave Tour
Visitors to Split can take a boat tour to the nearby Blue Cave, a natural wonder known for its mesmerizing blue light. The tour includes a boat ride through the crystal-clear waters, a stop at the Blue Cave, and an opportunity for swimming and snorkeling in the vibrant Adriatic Sea.
10. Old Town Walking Tour
A guided walking tour is the perfect way to explore Split's historic old town and learn about its fascinating history and landmarks. Visitors can stroll through the ancient streets, visit local markets, and gain a deeper understanding of the city's cultural heritage from knowledgeable guides.
11. Day Trip to Trogir
Trogir is a charming coastal town located just a short drive from Split, and offers visitors the chance to explore its well-preserved medieval architecture, picturesque waterfront, and rich cultural heritage. A day trip to Trogir is an excellent way to experience the beauty and history of the Dalmatian coast.
12. Local Cuisine
No visit to Split would be complete without sampling the city's delicious local cuisine. Visitors can indulge in fresh seafood, traditional Dalmatian dishes, and delicious local wines at the many restaurants and cafes scattered throughout the city.
FAQs
1. How do I get to Split?
Split is easily accessible by air, with its own international airport located just a short distance from the city center. Visitors can also travel to Split by ferry from various ports along the Adriatic coast, or by train or bus from other major cities in Croatia and neighboring countries.
2. What is the best time of year to visit Split?
The best time to visit Split is during the spring and summer months, when the weather is warm, the city is bustling with activity, and outdoor attractions and events are in full swing. However, the shoulder seasons of fall and early winter also offer pleasant weather and fewer crowds, making them an attractive option for visitors looking to explore the city in a quieter atmosphere.
3. Is it safe to travel to Split?
Split is generally a safe destination for travelers, with low crime rates and a welcoming and friendly local population. However, visitors should exercise basic precautions and be mindful of their belongings, especially in crowded tourist areas.
4. What currency is used in Split?
The official currency of Croatia is the Croatian kuna (HRK), which is widely accepted throughout the country, including Split. Visitors can easily exchange currency at banks, exchange offices, and ATMs throughout the city.
5. Are there any cultural customs or traditions I should be aware of when visiting Split?
While many people in Split speak English and are accustomed to interacting with tourists, it's always respectful to familiarize yourself with local customs and traditions. Dress modestly when visiting religious sites, greet locals with a friendly "Dobar dan" (good day), and be mindful of local cultural sensitivities.