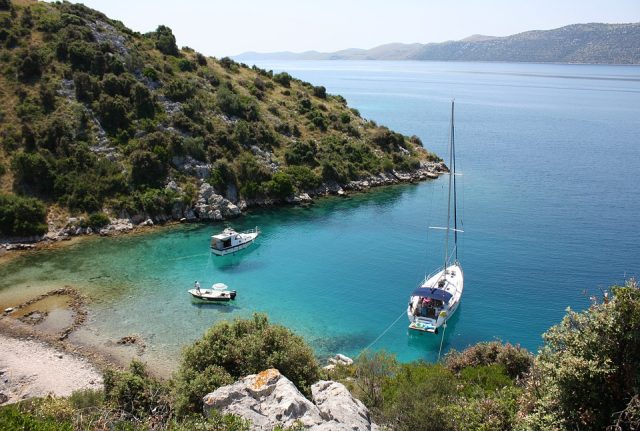 In this article you'll find related links that will help you to plan the best trip, free coupons save a lot of money on hotels, car rentals, restaurants and attractions.

Welcome to the ultimate guide to the best restaurants in Korcula, a charming island nestled in the heart of Croatia's Dalmatian Coast. Whether you're a food enthusiast, a gourmet traveler, or simply someone who loves to indulge in delicious cuisine, Korcula has something special to offer. From fresh seafood to traditional Croatian dishes, this island is a food lover's paradise. So, let's explore where to dine and delight your taste buds in Korcula!
1. Konoba Mate
Konoba Mate is a must-visit for authentic Croatian food in Korcula. This family-run restaurant is located in a charming little alley in the old town of Korcula. The interior is cozy and traditional, with a warm and welcoming atmosphere. The menu features a variety of local dishes, including fresh seafood, grilled meats, and hearty stews. Don't miss their famous peka dishes, cooked under a bell-shaped lid to seal in the flavors. Pair your meal with a glass of local wine and enjoy the true taste of Dalmatia.
---
Black Tourmaline tree of life pendant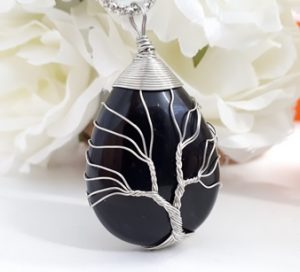 ---
2. Lesic Dimitri Palace
For a fine dining experience in Korcula, head to Lesic Dimitri Palace. This elegant restaurant is situated in a beautiful boutique hotel and offers a refined culinary journey. The menu showcases the best of Mediterranean cuisine, with a focus on fresh ingredients and innovative flavors. The ambience is sophisticated yet relaxed, perfect for a special evening out. Indulge in a multi-course tasting menu and savor the exquisite creations of the talented chefs. With impeccable service and a stunning setting overlooking the Adriatic Sea, Lesic Dimitri Palace is a top choice for a memorable dining experience.
3. Konoba Belin
If you're looking for a truly authentic and rustic dining experience, Konoba Belin is the place to be. Tucked away in the charming village of Zrnovo, just a short drive from Korcula town, this traditional konoba (tavern) is a hidden gem. The menu features a selection of hearty Dalmatian dishes, lovingly prepared with local ingredients and time-honored recipes. The friendly staff and homely atmosphere make you feel like you're dining in a local's home. Don't miss the opportunity to taste some of the best homemade food on the island at Konoba Belin.
4. Adio Mare
For a taste of the Mediterranean with a modern twist, Adio Mare is the perfect choice. This trendy restaurant is located right by the sea, offering stunning views and an inviting atmosphere. The menu features a creative fusion of flavors, showcasing the best of Croatian and international cuisine. From fresh seafood platters to inventive pasta dishes, the culinary offerings at Adio Mare are sure to impress. Pair your meal with a refreshing cocktail and soak in the beauty of the Adriatic coast. It's a fabulous spot for a leisurely lunch or a romantic dinner by the water.
5. Filippi Restaurant
For a gastronomic experience that celebrates the rich culinary heritage of Korcula, Filippi Restaurant is a must-visit. Located in the heart of Korcula town, this charming restaurant offers a menu that highlights the flavors of the island. The dishes are thoughtfully prepared with a modern touch, using fresh and seasonal ingredients. The elegant setting and attentive service create a welcoming ambiance for guests to enjoy a memorable dining experience. Be sure to try the local specialties and savor the authentic taste of Korcula at Filippi Restaurant.
FAQs:
Q: What is the typical cuisine in Korcula?
A: The typical cuisine in Korcula is a delightful blend of Mediterranean and Dalmatian flavors. Fresh seafood, grilled meats, seasonal vegetables, olive oil, and aromatic herbs are some of the key ingredients that feature prominently in local dishes. Traditional Croatian fare such as peka (slow-cooked meat and vegetables), brudet (fish stew), and pasticada (marinated beef) are also popular choices.
Q: Are there vegetarian and vegan options available at the restaurants in Korcula?
A: While many restaurants in Korcula specialize in seafood and meat dishes, there are also options for vegetarians and vegans. Most establishments offer vegetarian salads, grilled vegetables, pasta dishes, and risottos. It's always a good idea to inform the restaurant staff about your dietary preferences, and they will be happy to accommodate your needs.
Q: Is it necessary to make a reservation at the restaurants in Korcula?
A: During the peak tourist season, it is advisable to make a reservation at popular restaurants in Korcula, especially for dinner. Many establishments have limited seating, and reservations ensure that you have a table secured. However, for lunch and casual dining, it may not always be necessary to make a reservation.
In conclusion, Korcula offers a diverse and delightful culinary scene, with a variety of dining options to suit every palate. From traditional konobas to upscale fine dining establishments, there's something for everyone to enjoy. So, take your taste buds on a journey and savor the best of Croatian cuisine in this enchanting island paradise!