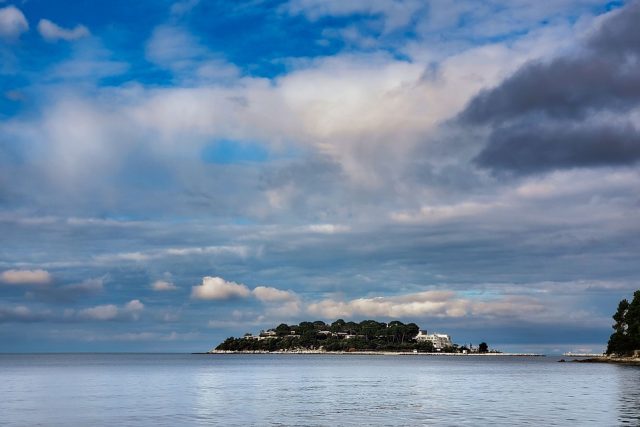 In this article you'll find related links that will help you to plan the best trip, free coupons save a lot of money on hotels, car rentals, restaurants and attractions.

Welcome to the beautiful island of Hvar, a popular tourist destination located in the Adriatic Sea off the coast of Croatia. With its stunning natural scenery, historical landmarks, and vibrant nightlife, Hvar has something to offer every kind of traveler. Whether you're interested in exploring ancient architecture, relaxing on pristine beaches, or experiencing the local cuisine, there's no shortage of things to see and do in this enchanting Mediterranean paradise. So, without further ado, let's delve into the best tourist attractions in Hvar and discover the must-see sights that make this island so special.
First on the list is the Hvar Fortress, a medieval stronghold that dates back to the 13th century. Situated on a hill overlooking the town of Hvar, the fortress offers breathtaking panoramic views of the surrounding area. Visitors can explore the well-preserved walls and towers, and learn about the island's rich history at the fortress museum. Whether you're a history buff or simply looking for a picturesque vantage point, a visit to the Hvar Fortress is a must.
---
Black Tourmaline tree of life pendant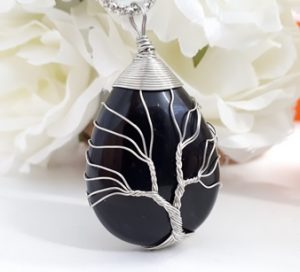 ---
Next up, be sure to visit St. Stephen's Cathedral, one of the most prominent landmarks in Hvar. This stunning Renaissance-era church features an impressive bell tower and a beautiful interior adorned with intricate artwork and religious relics. Take a moment to admire the ornate architecture and soak in the peaceful atmosphere as you explore this historic gem in the heart of Hvar town.
For those seeking a more laid-back experience, Hvar boasts a number of pristine beaches where you can soak up the sun and take a refreshing dip in the crystal-clear waters of the Adriatic. Dubovica Beach, located on the southern coast of the island, is a popular choice for its sheltered bay and picturesque surroundings. Meanwhile, the secluded cove of Zarace Beach offers a tranquil escape with its rugged cliffs and serene atmosphere. Whether you're looking for a lively beach club scene or a peaceful spot to unwind, Hvar has a beach to suit every preference.
If you're interested in sampling the local flavors, don't miss the chance to explore Hvar's vibrant culinary scene. From traditional Dalmatian cuisine to international fare, the island offers a diverse array of dining options to tantalize your taste buds. Be sure to try the fresh seafood, olive oil, and locally grown produce that Hvar is renowned for, and make time to savor a glass of wine at one of the island's esteemed vineyards.
In addition to its natural beauty and historical attractions, Hvar is also known for its lively nightlife and vibrant entertainment options. The island's bustling waterfront promenade is lined with charming cafes, bars, and restaurants, where you can enjoy a leisurely evening stroll or partake in the energetic social scene. Whether you're in the mood for live music, DJ sets, or simply mingling with fellow travelers, Hvar's nightlife has something for everyone.
As a final highlight of your Hvar experience, consider taking a boat trip to the nearby Pakleni Islands, a stunning archipelago that offers a tranquil escape from the hustle and bustle of the mainland. With its secluded beaches, hidden coves, and azure waters, the Pakleni Islands are a paradise for sun-seekers and nature enthusiasts alike. Embark on a sailing excursion, go snorkeling in the pristine bays, or simply relax on the deck of a boat as you soak in the stunning coastal scenery.
Now that you're familiar with some of Hvar's top tourist attractions, you may have a few questions about planning your visit to this idyllic island. Here are some frequently asked questions to help you make the most of your Hvar getaway:
Q: When is the best time to visit Hvar?
A: The summer months of June to September are the peak tourist season in Hvar, when the weather is warm and the island is buzzing with activity. If you prefer a more peaceful atmosphere, consider visiting in the shoulder seasons of spring or fall.
Q: How do I get to Hvar?
A: The easiest way to reach Hvar is to take a ferry from Split, a major coastal city in Croatia. The ferry ride takes approximately 1.5 hours and offers scenic views of the Adriatic Sea.
Q: Are there accommodations to suit every budget in Hvar?
A: Yes, Hvar offers a range of lodging options, from luxury hotels and boutique guesthouses to budget-friendly hostels and apartments. It's best to book your accommodations in advance, especially during the peak summer season.
Q: What are some essential items to pack for a trip to Hvar?
A: Sunscreen, beachwear, comfortable walking shoes, and a camera to capture the island's stunning vistas are all essential items to bring along on your Hvar adventure.
We hope this guide has inspired you to explore the best tourist attractions in Hvar and make the most of your visit to this captivating island. Whether you're drawn to its history, natural beauty, or vibrant culture, Hvar is sure to leave an indelible impression on every traveler who sets foot on its shores. Happy travels!