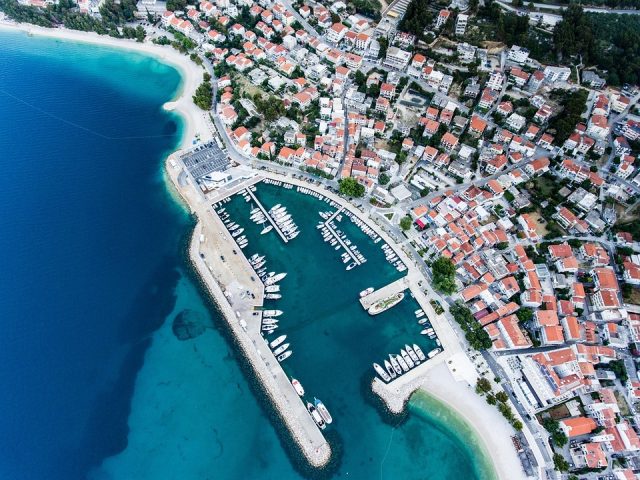 In this article you'll find related links that will help you to plan the best trip, free coupons save a lot of money on hotels, car rentals, restaurants and attractions.

Welcome to the beautiful island of Korcula! Nestled in the Adriatic Sea, this Croatian gem is a haven for travelers looking for a mix of rich history, stunning beaches, and vibrant culture. Today, we're going to explore the top tourist attractions that make Korcula a must-visit destination. Get ready to discover the hidden gems of this charming island.
Old Town Korcula
Let's start our journey in the heart of the island – Old Town Korcula. This well-preserved medieval town is famous for its narrow streets, lovely squares, and historic buildings. As you wander through the maze of cobblestone streets, you'll come across the iconic St. Mark's Cathedral, the Marco Polo House, and the Venetian Tower. Don't forget to climb to the top of the tower for panoramic views of the town and the surrounding sea.
---
Black Tourmaline tree of life pendant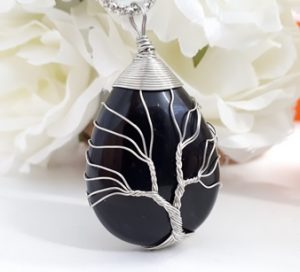 ---
Beaches and Bays
Korcula is home to some of the most beautiful beaches in the Adriatic. Whether you prefer secluded coves or bustling sunbathing spots, the island has it all. Vela Przina Beach is a popular choice, thanks to its crystal-clear waters and golden sand. For those seeking a quieter experience, Pupnatska Luka Bay offers a peaceful retreat with its serene atmosphere and stunning views. And if you're a windsurfing enthusiast, the kiteboarding hotspot of Pupnatska Luka Beach is not to be missed.
Bike and Wine Tours
For the active traveler, Korcula offers a variety of outdoor activities, from cycling tours to wine tastings. Rent a bike and explore the island's scenic countryside, passing through vineyards, olive groves, and charming villages along the way. After a day of cycling, reward yourself with a visit to one of Korcula's renowned wineries. Taste the island's finest wines and learn about the local winemaking traditions from the passionate vintners.
Moreska Sword Dance
No visit to Korcula would be complete without experiencing the Moreska Sword Dance, a traditional performance that dates back to the 16th century. This captivating dance tells the story of a battle between the Black King and the White King, with choreographed sword-fighting and intricate movements. The Moreska is a fascinating display of local culture and history, and it's a must-see for anyone interested in the island's traditions.
Island Hopping
While Korcula is a destination in its own right, it's also a perfect starting point for exploring the nearby islands. Take a day trip to the beautiful isles of Mljet, Hvar, or Lastovo, each offering its own unique attractions and natural beauty. Whether you're interested in national parks, lavender fields, or secluded bays, island hopping from Korcula is an adventure not to be missed.
Frequently Asked Questions:
Q: How do I get to Korcula?
A: The most convenient way to reach Korcula is by ferry from the Croatian mainland. There are regular ferry services from Split, Dubrovnik, and Orebic, as well as from other nearby islands.
Q: What's the best time to visit Korcula?
A: The peak season in Korcula is from June to September when the weather is warm and the island is alive with cultural events. However, the shoulder seasons of May and October can also be great times to visit, with fewer crowds and pleasant temperatures.
Q: Are there accommodations on the island?
A: Yes, Korcula offers a range of accommodation options, from luxury hotels and beachfront resorts to charming guesthouses and family-run apartments. There's something to suit every traveler's budget and preferences.
Q: What are the must-try local dishes in Korcula?
A: Don't miss the opportunity to sample some of the island's delicious seafood dishes, such as black risotto and grilled fish. And be sure to indulge in some local wines, which are renowned for their quality and unique flavors.
As you can see, Korcula has so much to offer for travelers of all interests and ages. Whether you're seeking history, adventure, relaxation, or culture, this enchanting island has it all. So pack your bags and get ready to discover the hidden gems of Korcula – you won't be disappointed!