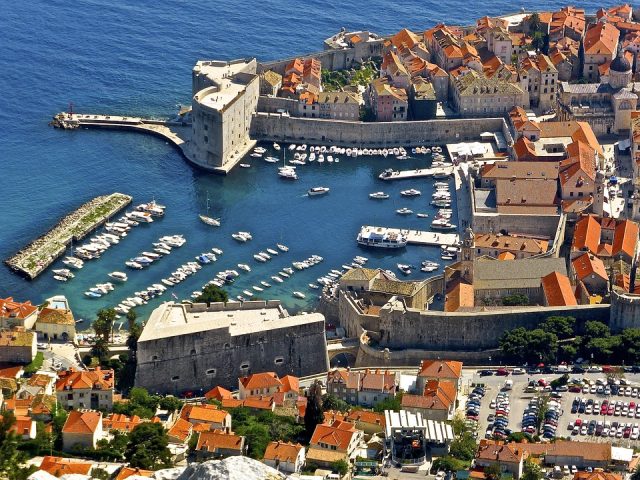 In this article you'll find related links that will help you to plan the best trip, free coupons save a lot of money on hotels, car rentals, restaurants and attractions.

Hey there, fellow travelers! Welcome to the ultimate city guide to Opatija, Croatia. If you're looking for a breathtaking seaside destination with a rich history, stunning architecture, and plenty of hidden gems to discover, then Opatija is the perfect place for you. From its iconic landmarks and top attractions to its lesser-known treasures, this charming city has something for everyone. So grab your camera, lace up your walking shoes, and get ready to explore all that Opatija has to offer.
Top Attractions
---
Black Tourmaline tree of life pendant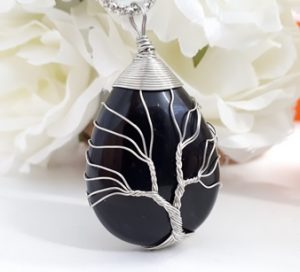 ---
1. The Lungomare Promenade – This picturesque 12-kilometer-long coastal walkway offers stunning views of the Adriatic Sea and takes you past beautiful villas, lush greenery, and charming beaches. It's the perfect way to soak in the beauty of Opatija and get some fresh sea air.
2. St. James's Church – This stunning church, with its intricate architecture and beautiful steeple, is a must-see for history buffs and architecture enthusiasts. Take a moment to step inside and admire the ornate interior.
3. Maiden with the Seagull – One of Opatija's most iconic landmarks, this stunning statue by sculptor Zvonko Car is a symbol of the city and offers a great photo opportunity. Don't forget to snap a picture with the beautiful backdrop of the Adriatic Sea.
4. Villa Angiolina – This historic villa, surrounded by lush gardens, is a beautiful example of Opatija's rich history and elegance. Explore the grounds and learn about the villa's significance in the city's past.
5. Juraj Šporer Art Pavilion – Art aficionados will love this elegant exhibition space, which showcases a variety of contemporary works and host special events and exhibitions throughout the year.
Hidden Gems
1. The Croatian Walk of Fame – This unique attraction pays homage to Croatian and international celebrities who have left their mark on the world. Take a stroll along the walkway and discover the stars of your favorite actors, musicians, and athletes.
2. The Fountain of Helios and Selena – Tucked away in a peaceful park, this stunning fountain depicts the Greek sun god Helios and the moon goddess Selena. It's a tranquil spot to take a break and enjoy the peaceful surroundings.
3. Volosko – Just a short walk from Opatija, the charming fishing village of Volosko is a hidden gem waiting to be discovered. Stroll along the harbor and enjoy fresh seafood at one of the local restaurants.
4. Učka Nature Park – Just a short drive from Opatija, this picturesque nature park offers a peaceful escape from the city. Hike through lush forests, enjoy breathtaking panoramic views, and even take part in some outdoor activities like paragliding or rock climbing.
5. Kastav – This medieval hilltop town, located just a short drive from Opatija, offers stunning views of the Adriatic Sea and a chance to explore historic streets and charming local shops and cafes.
FAQs
Q: When is the best time to visit Opatija?
A: The best time to visit Opatija is during the spring and summer months, from May to September, when the weather is warm and the city comes alive with events and festivals.
Q: What should I pack for my trip to Opatija?
A: Be sure to pack comfortable clothing and shoes for walking, as well as a swimsuit for beach days. Don't forget sunscreen, sunglasses, and a hat to protect you from the sun.
Q: Are there any must-try local dishes in Opatija?
A: Yes! Be sure to sample some of the local seafood, such as grilled fish or seafood risotto, and don't miss out on trying the famous Istrian truffles.
Q: Is it easy to get around Opatija?
A: Yes, Opatija is a very walkable city, and many of the attractions are within walking distance of each other. You can also use public transportation or rent a bike to explore the surrounding areas.
Q: Are there any nearby day trips I can take from Opatija?
A: Absolutely! You can visit the nearby town of Rijeka, explore the picturesque Istrian Peninsula, or even take a boat trip to the nearby islands of Krk or Cres.
So there you have it, the ultimate city guide to Opatija. Whether you're a history buff, an art enthusiast, or just looking for a beautiful seaside escape, Opatija has something for everyone. So pack your bags and get ready for an unforgettable adventure in this charming Croatian city. Happy traveling!