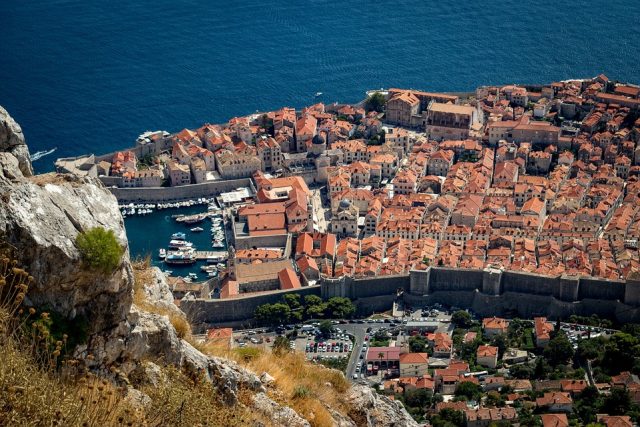 In this article you'll find related links that will help you to plan the best trip to Split, free coupons save a lot of money on hotels, car rentals, restaurants and attractions.
Exploring Split: A Comprehensive City Guide
Split is a bustling city located on the eastern shores of the Adriatic Sea, and it is the second-largest city in Croatia. This vibrant city offers a rich history, stunning architecture, and a bustling nightlife scene, making it a popular destination for travelers from all over the world. From ancient Roman ruins to contemporary art galleries, there is something for everyone to explore in Split. This comprehensive city guide will help you plan your trip and make the most of your time in this beautiful city.
---
Black Tourmaline tree of life pendant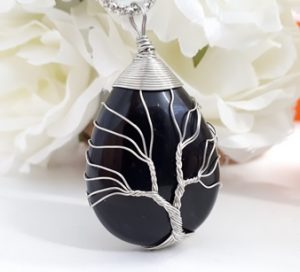 ---
Getting to Split
Split is easily accessible by air, road, and sea. The city is served by the Split Airport, which is located around 25 kilometers from the city center. Many international airlines operate flights to Split, making it convenient to reach from major cities around the world. Additionally, Split is well-connected to other cities in Croatia and neighboring countries by a network of highways and bus services. If you prefer traveling by sea, you can also take a ferry from neighboring destinations such as Italy and nearby Croatian islands.
Best Time to Visit
The best time to visit Split is during the shoulder seasons of spring and fall when the weather is pleasant, and the crowds are fewer compared to the peak summer months. However, if you want to experience the lively atmosphere of the city and enjoy the beautiful beaches, summer is the ideal time to visit. Keep in mind that the summer months can be extremely hot and crowded, so be prepared for higher prices and larger crowds if you choose to visit during this time.
Where to Stay
Split offers a wide range of accommodation options to suit every budget and preference. From luxurious waterfront hotels to cozy guesthouses in the city's historic center, there is something for everyone. If you prefer to stay close to the beach, the neighborhood of Bacvice is a popular choice, offering easy access to the sea and a lively atmosphere. On the other hand, if you want to be close to the Diocletian's Palace and the city's main attractions, consider staying in the Old Town area.
Exploring the City
One of the highlights of Split is the stunning Diocletian's Palace, a UNESCO World Heritage Site that dates back to the 4th century. The palace complex is the heart of the city and houses a maze of narrow streets, historic buildings, and charming squares. Be sure to visit the Peristyle, the central square of the palace, and take a stroll through the underground cellars to get a glimpse of the palace's ancient history.
Apart from the palace, Split is home to several other notable landmarks, including the Cathedral of Saint Domnius, a striking example of Romanesque architecture, and the Riva promenade, a bustling waterfront area lined with cafes, restaurants, and palm trees. For a panoramic view of the city, head to Marjan Hill, a lush park that offers stunning vistas of the city, the sea, and the surrounding islands.
Exploring Split's Culinary Scene
Croatian cuisine is a delightful blend of Mediterranean, Central European, and Balkan influences, and Split offers a wide range of dining options to satisfy every palate. Seafood lovers will be in paradise with the fresh catch of the day and traditional Dalmatian dishes, while meat lovers can indulge in hearty stews and grilled meats. Don't miss the opportunity to try local specialties such as black risotto, grilled fish, and peka, a traditional slow-cooked meat dish.
For a true taste of Split, be sure to visit the city's vibrant outdoor markets, such as the lively Fish Market and the bustling Green Market, where you can sample local produce, cheeses, and meats. Additionally, the city is home to several wine bars and traditional konobas, where you can enjoy local wines and traditional dishes in a cozy atmosphere.
Nightlife and Entertainment
Split comes alive at night, offering a vibrant array of nightlife options for all tastes. The city is dotted with trendy bars, live music venues, and nightclubs, where you can dance the night away while enjoying the stunning views of the Adriatic Sea. For a more relaxed evening, head to the Riva promenade and enjoy a drink while watching the sunset over the sea. Additionally, the city hosts numerous cultural events, concerts, and festivals throughout the year, providing plenty of entertainment options for visitors.
Frequently Asked Questions
Q: Is it safe to visit Split?
A: Split is generally a safe city, and like any other tourist destination, it's essential to stay vigilant and aware of your surroundings, particularly in crowded areas and tourist hotspots.
Q: What is the best way to get around Split?
A: The best way to explore Split is on foot, as many of the city's attractions are located within walking distance. Additionally, the city has a reliable public transportation system, including buses and ferries, which are convenient for traveling to nearby attractions and islands.
Q: Is English widely spoken in Split?
A: English is widely spoken and understood in Split, particularly in tourist areas, restaurants, and hotels. However, learning a few basic Croatian phrases can be useful and appreciated by the locals.
Q: What are the must-see day trips from Split?
A: Split is an excellent base for exploring the stunning Dalmatian Coast and nearby islands. Popular day trips from Split include visiting the historic town of Trogir, the beautiful island of Hvar, and the breathtaking Krka National Park.
In conclusion, Split is a captivating city that seamlessly blends its rich history with a modern lifestyle. Whether you're a history buff, a foodie, or a beach lover, Split has something to offer for everyone. From exploring ancient ruins to savoring local cuisine, the city is a treasure trove of experiences waiting to be discovered. With this comprehensive city guide, you can plan your trip to Split and make the most of this beautiful destination.