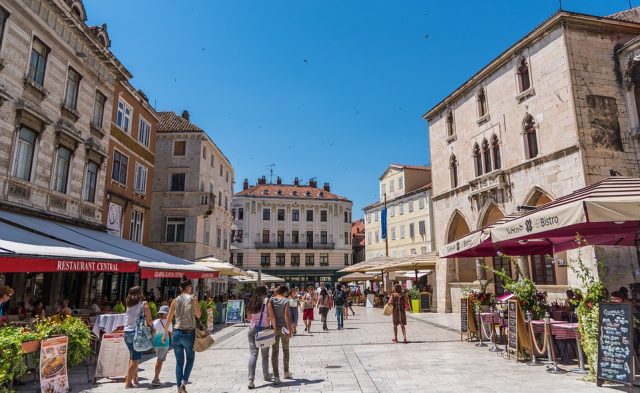 In this article you'll find related links that will help you to plan the best trip, free coupons save a lot of money on hotels, car rentals, restaurants and attractions.

Welcome to the beautiful island of Korcula! This stunning Croatian destination is not only famous for its historic town and gorgeous beaches but also for its family-friendly activities and attractions. Whether you're traveling with young children, teens, or multiple generations, there are plenty of options for a fun and memorable family vacation in Korcula. In this must-read guide, we will explore the best family-friendly activities and attractions on the island, as well as answer some frequently asked questions to help you plan your trip.
1. Beaches: Korcula is home to some of the most beautiful beaches in Croatia, and many of them are perfect for families. Przina Beach in Lumbarda is a popular choice, with its shallow and calm waters, ideal for kids to swim and play. Vela Przina Beach is another great option, offering plenty of space for families to relax, build sandcastles, and enjoy the crystal-clear waters of the Adriatic Sea.
---
Black Tourmaline tree of life pendant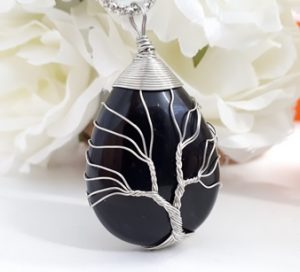 ---
2. Watersports: If your family loves being active, there are plenty of watersport activities to enjoy on the island. From kayaking and paddleboarding to snorkeling and sailing, there are endless opportunities for adventure on the water. You can easily rent equipment and join guided tours to explore the stunning coastline and hidden coves of Korcula.
3. Biking: Korcula is a great destination for cycling enthusiasts, and it's a fantastic way for families to explore the island. There are numerous cycling trails that wind through the countryside and along the coast, offering beautiful views and a chance to discover charming villages and vineyards. You can easily rent bikes for the day and set out on a family adventure!
4. Old Town: The historic Old Town of Korcula is a must-visit for families. Kids will love wandering through the narrow streets, exploring ancient buildings, and climbing the staircase of the iconic Marco Polo Tower. The town is full of shops, restaurants, and quaint cafes, making it a great place to relax and soak in the atmosphere of this charming medieval town.
5. Moreska Sword Dance: For a unique and cultural experience, be sure to catch a performance of the Moreska Sword Dance. This traditional Korcula dance has been performed for centuries and tells the story of a battle between the Black King and the White King. Kids will be thrilled by the dramatic sword fighting and colorful costumes, and it's a great way to immerse the whole family in the rich history of the island.
6. Day Trip to Mljet National Park: Korcula is conveniently located near the stunning Mljet National Park, making it an ideal day trip for families. Kids will love exploring the park's lush forests, biking around the Great and Small Lakes, and swimming in the crystal-clear waters. You can also visit the Benedictine monastery on St. Mary's Island, adding a touch of history and culture to your family adventure.
Frequently Asked Questions:
Q: Is Korcula suitable for young children?
A: Absolutely! Korcula offers plenty of family-friendly activities and attractions, including safe and shallow beaches, calm waters for swimming, and a relaxed atmosphere that is perfect for families with young children.
Q: Are there any indoor activities for families in Korcula?
A: While Korcula is known for its outdoor adventures, there are also indoor options for families, such as the Marco Polo Museum, which offers a fascinating look into the life and travels of the famous explorer.
Q: Are there kid-friendly restaurants in Korcula?
A: Yes, there are several family-friendly restaurants on the island that cater to children, offering kid's menus, high chairs, and a welcoming atmosphere for families.
Q: Are there any kid-specific tour options on the island?
A: Yes, there are tour companies that offer family-friendly guided tours, including bike tours, sailing trips, and cultural excursions that are suitable for all ages.
Q: Is it easy to get around the island with kids?
A: Yes, Korcula is a small and easily navigable island, making it convenient for families to explore on foot, by bike, or by car. The infrastructure is well-developed, and there are plenty of amenities for families throughout the island.
In conclusion, Korcula is a fantastic destination for families, offering a perfect blend of adventure, relaxation, and cultural experiences. Whether you're looking to enjoy the beautiful beaches, explore the historic Old Town, or embark on outdoor activities, Korcula has something for everyone in the family. By following this guide and considering the frequently asked questions, you can plan a memorable and enjoyable family vacation on this enchanting Croatian island.