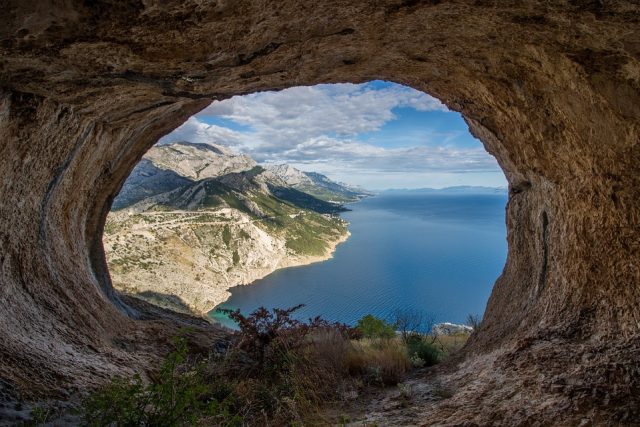 In this article you'll find related links that will help you to plan the best trip, free coupons save a lot of money on hotels, car rentals, restaurants and attractions.

Welcome to Šibenik, a hidden gem in Croatia that is waiting to be discovered. This charming city is nestled on the Adriatic coast and is perfect for travelers looking for a blend of history, culture, and stunning natural beauty. From its medieval architecture to its crystal-clear waters, Šibenik is a true hidden gem that will leave you in awe. Let's explore what this beautiful city has to offer and why it should be on your travel bucket list.
Historical and Cultural Landmarks
---
Black Tourmaline tree of life pendant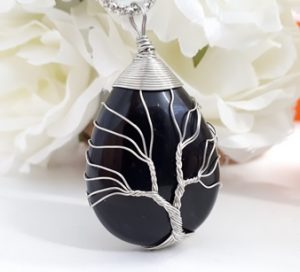 ---
Šibenik is a city steeped in history, and you can see this in the stunning architecture that is dotted throughout the city. One must-see landmark is the majestic St. James Cathedral, a UNESCO World Heritage site that is a true masterpiece of Renaissance architecture. The cathedral is a testament to the city's rich history and is a must-see for any visitor to Šibenik.
In addition to the cathedral, Šibenik is home to several other historical and cultural landmarks, including the St. Michael's Fortress and the Barone Fortress, both of which offer breathtaking views of the city and the surrounding landscape. As you wander through the cobblestone streets of Šibenik, you'll come across charming squares, medieval buildings, and hidden alleyways that will transport you back in time.
Natural Beauty
Beyond its historical and cultural landmarks, Šibenik is also known for its stunning natural beauty. The city is located at the mouth of the Krka River, and the surrounding landscape is characterized by lush greenery, crystal-clear waters, and cascading waterfalls. One of the highlights of any visit to Šibenik is a trip to the Krka National Park, where you can marvel at the beauty of the Skradinski Buk waterfall and take a refreshing swim in the clear, turquoise waters.
For those who prefer the beach, Šibenik is also home to several beautiful coastal areas, including the popular Banj Beach. Here, you can soak up the sun, take a dip in the Adriatic Sea, and enjoy stunning views of the nearby islands. Whether you're a nature lover or a beach enthusiast, Šibenik has something for everyone.
Local Cuisine and Hospitality
No visit to Šibenik would be complete without sampling the local cuisine and experiencing the renowned Croatian hospitality. The city is home to a variety of restaurants and cafes where you can indulge in traditional Dalmatian dishes, such as fresh seafood, grilled meats, and hearty stews. Be sure to pair your meal with a glass of local wine or rakija, a traditional Croatian fruit brandy, for the ultimate dining experience.
When it comes to hospitality, the people of Šibenik are known for their warm and welcoming nature. Whether you're strolling through the Old Town or conversing with locals at a cafe, you'll find that the residents of Šibenik are always eager to share their love for their city and help you make the most of your visit.
FAQs
What is the best time of year to visit Šibenik?
The best time to visit Šibenik is during the spring or fall when the weather is pleasant and the crowds are smaller. The months of May and September are ideal for exploring the city and enjoying outdoor activities, such as hiking, swimming, and sightseeing.
How do I get to Šibenik?
Šibenik is easily accessible by car, bus, and boat. If you're arriving by air, the nearest airport is the Split Airport, which is approximately 60 kilometers away from Šibenik. From there, you can take a bus or taxi to reach the city. If you prefer to travel by sea, Šibenik has a well-equipped marina that can accommodate both private and charter boats.
What are some must-see attractions in Šibenik?
In addition to the St. James Cathedral, the St. Michael's Fortress, and the Barone Fortress, be sure to visit the medieval Old Town, which is packed with historic sites, charming cafes, and local shops. A boat tour to the nearby Kornati Islands is also a must for those who want to experience the true beauty of the Adriatic coast.
In conclusion, Šibenik is a hidden gem in Croatia that offers a perfect blend of historical, cultural, and natural attractions. Whether you're a history buff, a nature enthusiast, or a food lover, you'll find something to love about this charming city. So pack your bags, and get ready to discover the beauty of Šibenik – a true hidden gem that is waiting to be explored.