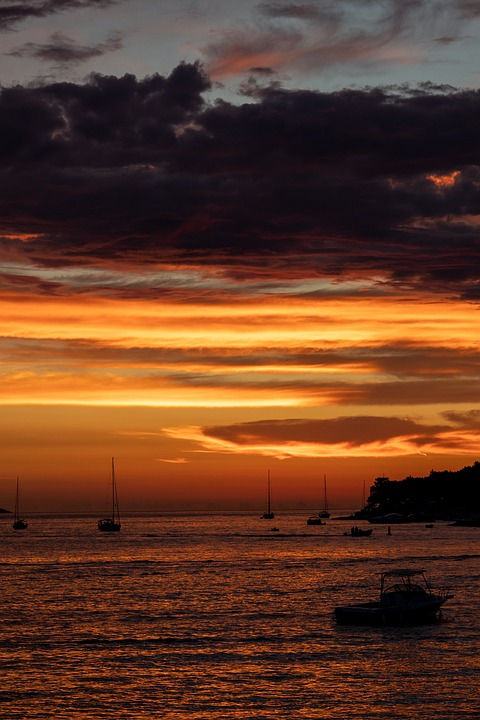 In this article you'll find related links that will help you to plan the best trip to Split, free coupons save a lot of money on hotels, car rentals, restaurants and attractions.
The Ultimate Guide to Exploring Split, Croatia
Split, Croatia is a city with a rich history and stunning natural beauty, making it a must-visit destination for any traveler. From its ancient Roman ruins to its beautiful coastline, there is something for everyone to enjoy in Split. In this ultimate guide, we will explore the best things to see and do in Split, as well as provide tips for making the most of your trip.
---
Black Tourmaline tree of life pendant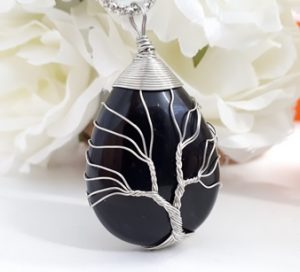 ---
Things to See and Do
1. Diocletian's Palace: One of the main attractions in Split is the Diocletian's Palace, which was built in the 4th century by the Roman emperor Diocletian. This well-preserved palace complex is now a UNESCO World Heritage site and is home to numerous shops, restaurants, and museums.
2. Riva Promenade: Take a leisurely stroll along the Riva Promenade, which is the main waterfront promenade in Split. Here, you can enjoy beautiful views of the Adriatic Sea, as well as a variety of restaurants and cafes.
3. Marjan Hill: For those who love the outdoors, a hike up Marjan Hill offers stunning views of the city and the surrounding coastline. There are also several beaches and recreational areas in the park, making it a great place to relax and enjoy nature.
4. Cathedral of Saint Domnius: This ancient cathedral is considered one of the oldest in the world, and its bell tower offers panoramic views of the city and the surrounding islands.
5. Bacvice Beach: Split is known for its beautiful beaches, and Bacvice Beach is one of the most popular. This sandy beach is located just a short walk from the city center and is a great place to relax and swim.
6. Day Trips: Split is also a great base for exploring the surrounding area, including the nearby islands of Hvar, Brac, and Vis. You can take a ferry or boat tour to these islands for a day of sun, sea, and history.
Tips for Exploring Split
1. Visit in the Off-Season: While Split is a popular summer destination, visiting in the off-season can be a great way to avoid the crowds and enjoy a more relaxed atmosphere. Spring and fall are ideal times to visit, as the weather is still pleasant and many attractions are open.
2. Try Local Cuisine: Split is known for its delicious Mediterranean cuisine, so be sure to try some local specialties such as seafood, olive oil, and fresh produce. There are also many family-run taverns and restaurants where you can sample authentic Croatian dishes.
3. Use Public Transportation: While Split is a walkable city, using public transportation can be a convenient way to get around, especially if you plan to visit the surrounding areas. The city has a network of buses, ferries, and taxis that make it easy to explore the region.
4. Book Accommodation in Advance: During the peak season, accommodation in Split can fill up quickly, so it's a good idea to book your hotel or rental property in advance. There are many options available, from luxury hotels to budget-friendly guesthouses.
5. Respect Local Customs: Like any destination, it's important to respect local customs and traditions while visiting Split. This includes dressing modestly when visiting religious sites and being mindful of cultural differences.
Frequently Asked Questions
Q: Is it safe to visit Split, Croatia?
A: Yes, Split is generally a safe destination for tourists. However, it's always a good idea to take the usual precautions, such as being aware of your surroundings and keeping an eye on your belongings in crowded areas.
Q: How do I get to Split?
A: Split is easily accessible by air, as it has its own international airport. There are also ferry connections to the city from other Croatian islands and ports.
Q: What is the currency in Split?
A: The official currency in Croatia is the Croatian kuna (HRK). While some establishments may accept euros, it's best to have some local currency on hand for smaller purchases.
Q: What are the best day trips from Split?
A: Some of the best day trips from Split include visiting the nearby islands of Hvar, Brac, and Vis, as well as exploring the nearby town of Trogir, which is another UNESCO World Heritage site.
In conclusion, Split, Croatia is a diverse city with a rich history, stunning natural beauty, and a variety of attractions to explore. By following the tips in this ultimate guide and taking the time to see and do all that Split has to offer, you're sure to have an unforgettable trip to this beautiful destination.