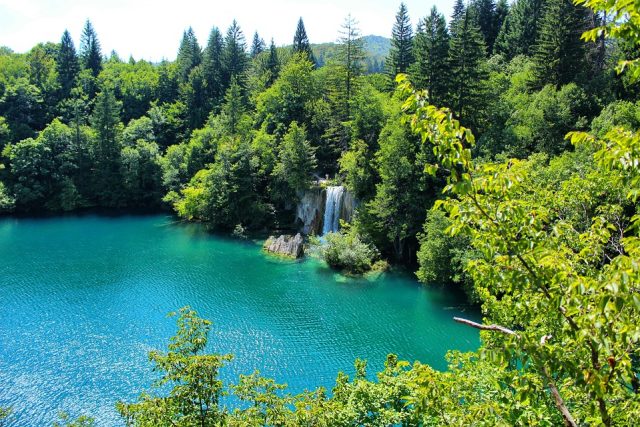 In this article you'll find related links that will help you to plan the best trip, free coupons save a lot of money on hotels, car rentals, restaurants and attractions.

Welcome to Vodice, a charming coastal town located in Croatia! Vodice is one of the top tourist destinations in the country, known for its beautiful beaches, rich history, and vibrant nightlife. Whether you're a beach lover, history buff, or foodie, Vodice has something for everyone. In this complete city guide, we'll explore the best of Vodice and provide you with all the information you need to make the most of your visit.
Beaches and Water Activities
---
Black Tourmaline tree of life pendant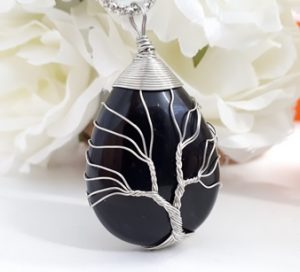 ---
One of the main draws of Vodice is its pristine beaches and crystal-clear waters. The town boasts several beautiful beaches, each offering something unique. The most popular beach in Vodice is Plava plaza, which is perfect for families and offers a range of water sports activities, including jet skiing, paddleboarding, and snorkeling. If you're looking for a more secluded and peaceful beach experience, head to the beautiful pebble beach at Prvic Luka. For those seeking a more adventurous experience, consider taking a boat tour to the nearby Kornati Islands, where you can enjoy snorkeling and swimming in some of the most breathtaking waters in the Adriatic Sea.
Historical and Cultural Attractions
Vodice has a rich history dating back to Roman times, and there are several historical and cultural attractions to explore in the town. The most iconic landmark in Vodice is the Church of St. Cross, a stunning 15th-century church located in the town center. Take a stroll through the charming streets of the Old Town, where you'll find historic buildings, quaint shops, and local cafes. If you're interested in learning more about the town's history, be sure to visit the Vodice Museum, which showcases artifacts and exhibits highlighting the town's past.
Culinary Delights
Croatian cuisine is world-renowned for its fresh and flavorful dishes, and Vodice is no exception. The town is home to a wide array of restaurants and cafes offering delicious local specialties, including fresh seafood, grilled meats, and decadent pastries. One of the must-try dishes in Vodice is brudet, a traditional fish stew that is bursting with flavor. Don't forget to pair your meal with a glass of Croatian wine or a refreshing cocktail made with local spirits. For a truly authentic dining experience, consider visiting one of the town's family-run konobas, where you can enjoy a delicious home-cooked meal in a cozy, traditional setting.
Nightlife and Entertainment
Once the sun goes down, Vodice comes alive with a buzzing nightlife scene. The town is known for its lively bars, clubs, and beach parties, making it the perfect destination for those looking to dance the night away. Head to the waterfront promenade, where you'll find an array of bars and lounges offering live music and stunning sea views. If you're in the mood for a wild night out, make your way to one of the town's popular clubs, where you can dance until the early hours of the morning.
FAQs
Q: What is the best time to visit Vodice?
A: The best time to visit Vodice is during the summer months, from June to September, when the weather is sunny and warm, and the beaches are at their best.
Q: Is Vodice family-friendly?
A: Yes, Vodice is a great destination for families, with plenty of activities and attractions to keep kids of all ages entertained.
Q: What is the currency in Vodice?
A: The official currency in Croatia is the Croatian Kuna (HRK).
Q: How do I get to Vodice?
A: Vodice is easily accessible by car, bus, or boat, and the nearest airport is Split Airport, which is approximately 60 kilometers away.
Q: Are there any cultural events in Vodice?
A: Vodice hosts a variety of cultural events throughout the year, including music festivals, art exhibitions, and traditional celebrations that showcase the town's rich heritage and culture.
In conclusion, Vodice is a charming and vibrant coastal town that offers something for everyone. Whether you're looking to relax on beautiful beaches, immerse yourself in history and culture, or dance the night away, Vodice has it all. So pack your bags, grab your sunscreen, and get ready for an unforgettable holiday in Vodice!