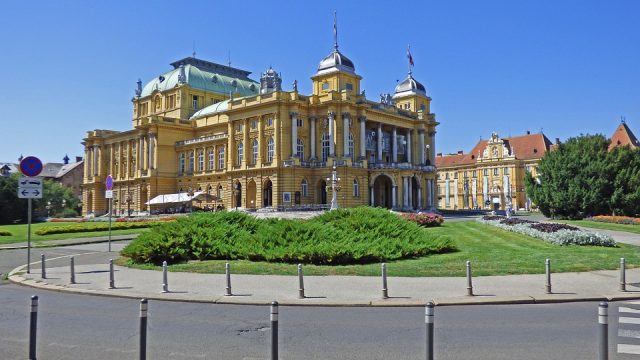 In this article you'll find related links that will help you to plan the best trip, free coupons save a lot of money on hotels, car rentals, restaurants and attractions.

Welcome to the charming coastal town of Šibenik, located in the heart of Croatia's Dalmatian coast. This picturesque town is often overlooked by tourists in favor of more popular destinations such as Dubrovnik and Split, but Šibenik has so much to offer for those who want to explore some hidden gems. From stunning historical sites to beautiful natural wonders, here are the 12 best things to do in Šibenik!
1. Visit St. James Cathedral
One of the most iconic landmarks in Šibenik is the St. James Cathedral, a UNESCO World Heritage site. This stunning cathedral is a masterpiece of Renaissance architecture and is definitely a must-see for history and architecture enthusiasts.
---
Black Tourmaline tree of life pendant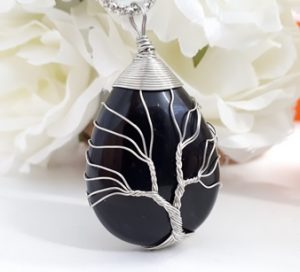 ---
2. Explore the St. Michael's Fortress
For panoramic views of Šibenik and its surrounding islands, head to St. Michael's Fortress. This historical site is a great place to explore and learn about the town's rich past.
3. Wander through the Old Town
Take a leisurely stroll through the charming streets of Šibenik's Old Town, where you can admire the beautiful stone buildings and immerse yourself in the town's unique atmosphere.
4. Visit the Sibenik City Museum
For a deeper understanding of Šibenik's history and culture, make sure to visit the Sibenik City Museum. Here, you can explore a wide range of exhibits that showcase the town's heritage.
5. Discover Krka National Park
Just a short drive from Šibenik, Krka National Park is a nature lover's paradise. With its breathtaking waterfalls and lush landscapes, a visit to Krka National Park is an absolute must-do while in Šibenik.
6. Take a Boat Trip to Kornati National Park
Hop on a boat and explore the stunning Kornati National Park, a group of 89 mostly uninhabited islands known for their dramatic cliffs and crystal-clear waters. This is a great opportunity to experience Croatia's natural beauty.
7. Enjoy the Beaches
Šibenik is surrounded by beautiful beaches, perfect for a relaxing day in the sun. Some of the best beaches in the area include Banj Beach, Solaris Beach, and Jadrija Beach.
8. Taste the Local Cuisine
No visit to Šibenik would be complete without indulging in the local cuisine. Enjoy fresh seafood, delicious Mediterranean dishes, and local wines at one of the many charming restaurants in town.
9. Attend a Cultural Event
Check out the town's cultural calendar and see if there are any local festivals, concerts, or events happening during your visit. This is a great way to experience Šibenik's vibrant arts scene.
10. Explore the Surrounding Villages
Take a day trip to the charming villages surrounding Šibenik, such as Skradin and Vodice. These picturesque towns offer a glimpse into the laid-back lifestyle of the Dalmatian coast.
11. Go Hiking or Cycling
With its stunning natural landscapes, Šibenik is a great destination for outdoor enthusiasts. Go hiking or cycling and explore the beautiful countryside and coastal paths.
12. Take a Cooking Class
Immerse yourself in the local culinary traditions by taking a cooking class in Šibenik. Learn how to prepare traditional Dalmatian dishes and take home some new cooking skills.
FAQs
Q: How do I get to Šibenik?
A: Šibenik is easily accessible by road from Split and Zadar. It is also possible to arrive by ferry from surrounding islands or by bus from other cities in Croatia.
Q: When is the best time to visit Šibenik?
A: The best time to visit Šibenik is during the spring or early autumn when the weather is pleasant and the tourist crowds are smaller.
Q: Is it safe to travel to Šibenik?
A: Šibenik is a safe destination for tourists, and the locals are friendly and welcoming.
Q: Are there any local customs or traditions I should be aware of?
A: It is always respectful to learn about and respect local customs and traditions. In Šibenik, it is common to greet people with a handshake and to say "Dobar dan" (good day) when meeting someone.
Q: What should I pack for my trip to Šibenik?
A: Pack comfortable walking shoes, sunscreen, a hat, and swimwear if you plan to visit the beaches or go on boat trips.
In conclusion, Šibenik is a hidden gem waiting to be discovered. Whether you are a history buff, a nature lover, or a food enthusiast, there is something for everyone in this charming town. So, pack your bags and get ready to explore all the wonderful things Šibenik has to offer!