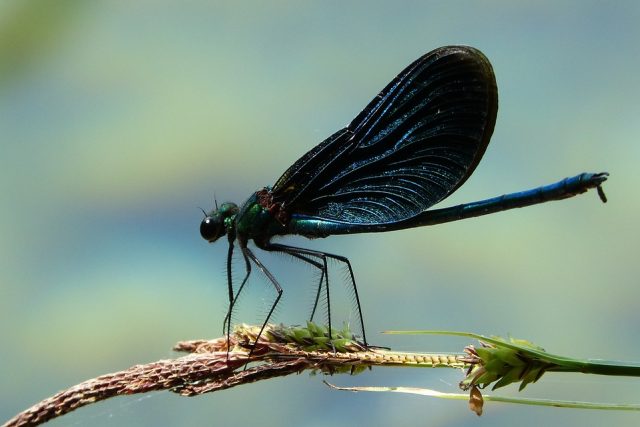 In this article you'll find related links that will help you to plan the best trip, free coupons save a lot of money on hotels, car rentals, restaurants and attractions.

Welcome to the beautiful city of Šibenik, Croatia! This charming coastal town is the perfect destination for a fun-filled family vacation. Filled with historic sights, stunning views, and plenty of activities for all ages, Šibenik has something for everyone. If you're planning a trip to this picturesque city, here are 10 fun family activities that you won't want to miss.
1. Visit the St. James Cathedral – One of the most iconic landmarks in Šibenik, the St. James Cathedral is a UNESCO World Heritage site and a must-see for history buffs and architecture enthusiasts. The cathedral's intricate stone carvings and impressive artwork will leave you and your family in awe. Be sure to climb the cathedral's bell tower for a breathtaking panoramic view of the city and the surrounding islands.
---
Black Tourmaline tree of life pendant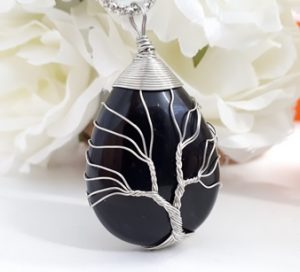 ---
2. Explore St. Michael's Fortress – For a fun and educational outing, head to St. Michael's Fortress. The fortress offers interactive exhibits and guided tours that will transport you back in time to the medieval era. Kids will love learning about the city's rich history while exploring the fortress's towering walls and hidden passages.
3. Take a boat trip to the Kornati Islands – Šibenik is the perfect gateway to the stunning Kornati Islands, a national park known for its rugged coastline, crystal-clear waters, and diverse marine life. Join a guided boat tour and spend the day snorkeling, swimming, and exploring the islands' hidden coves and secluded beaches. This is a family adventure that you'll never forget.
4. Go on a bike tour of the city – Šibenik is a great city for cycling, and there are plenty of family-friendly bike tours available. Explore the city's narrow streets, charming squares, and historic landmarks on two wheels, and enjoy the fresh sea breeze as you pedal along the coast. Don't forget to stop for a gelato break at one of the local ice cream shops along the way.
5. Visit the Falconry Centre – For a unique and thrilling experience, head to the Falconry Centre at Dubrava. Here, you can observe magnificent birds of prey in action and learn about the ancient art of falconry. Kids will love getting up close and personal with the majestic eagles, hawks, and owls, and even have the opportunity to hold a bird on their arm.
6. Enjoy a day at Solaris Beach Resort – If you're looking for a day of sun, sand, and relaxation, head to Solaris Beach Resort. This family-friendly beach destination offers a variety of activities, including water sports, beach volleyball, and swimming in the clear Adriatic Sea. Parents can kick back and relax while the kids build sandcastles and splash around in the shallow waters.
7. Take a cooking class – Immerse yourself in Croatian culture by taking a family-friendly cooking class. Learn how to prepare traditional Dalmatian dishes like seafood risotto, grilled fish, and peka, a delicious meat and vegetable dish cooked under a bell-shaped lid. After the class, sit down to enjoy a homemade meal together and savor the flavors of the Adriatic.
8. Go on a sea kayaking adventure – Discover the stunning coastline of Šibenik from a different perspective by embarking on a sea kayaking excursion. Paddle along the crystal-clear waters, explore hidden sea caves, and marvel at the rugged cliffs and lush greenery. This is an active and exciting way to enjoy the natural beauty of the Adriatic coast.
9. Discover the Krka National Park – Just a short drive from Šibenik, the Krka National Park is a nature lover's paradise. Take a family hike along the park's well-maintained trails, swim beneath the cascading waterfalls, and learn about the park's diverse flora and fauna at the visitor center. Don't forget to bring your camera to capture the park's breathtaking landscapes.
10. Attend a traditional Croatian folklore show – Wrap up your family vacation with a lively and entertaining Croatian folklore show. Watch as local dancers, musicians, and performers showcase traditional dances and music from the region. This interactive experience will leave the whole family with a newfound appreciation for Croatian culture and heritage.
The quaint city of Šibenik in Croatia has so much to offer for families, from historical sites, stunning landscapes, to outdoor activities. However, before embarking on your family's adventure in this charming city, here are some frequently asked questions that you may want to keep in mind.
FAQs:
Q: Is it safe for kids to visit the St. James Cathedral and St. Michael's Fortress?
A: Yes, both the St. James Cathedral and St. Michael's Fortress are safe for kids to visit. However, watch out for narrow staircases and steep steps in the cathedral and fortress.
Q: Are there any age restrictions for the boat trip to the Kornati Islands?
A: There are no specific age restrictions for the boat trip to the Kornati Islands. However, it's important to ensure that children are comfortable on boats and follow safety guidelines.
Q: Are there any family-friendly restaurants and accommodations in Šibenik?
A: Yes, Šibenik offers a variety of family-friendly restaurants and accommodations to suit every budget. Look for accommodations with spacious rooms, amenities for kids, and convenient locations near attractions.
Q: Can kids participate in the cooking class?
A: Absolutely! Most cooking classes in Šibenik are family-friendly and welcome kids to join in the fun. Check with the cooking class provider for any age restrictions or special arrangements.
Q: Are the sea kayaking tours suitable for beginners and children?
A: Many sea kayaking tours in Šibenik cater to beginners and families with children, providing all the necessary equipment and safety instructions. However, it's best to inquire about the tour's difficulty level before booking.
With these family-friendly activities and helpful tips, you're sure to have an amazing and memorable vacation in Šibenik, Croatia. So pack your bags, gather the family, and get ready for an unforgettable adventure in this stunning coastal city. Enjoy!