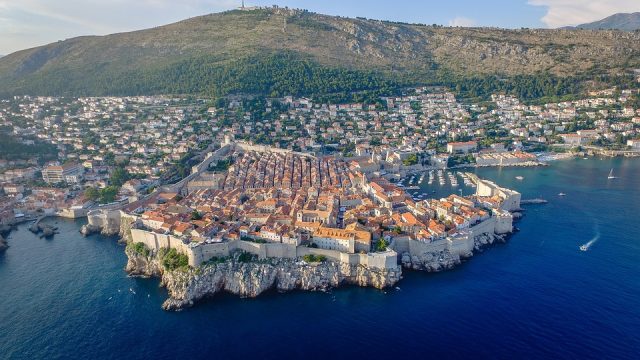 In this article you'll find related links that will help you to plan the best trip to Split, free coupons save a lot of money on hotels, car rentals, restaurants and attractions in Zagreb, best hotels in Zagreb

Located on the Dalmatian coast of Croatia, Zadar is a charming city with a rich history and plenty of things to see and do. From its historic old town to its beautiful beaches and natural wonders, there's something for everyone in Zadar. Here are 12 of the best attractions and activities to discover in Zadar.
1. The Sea Organ
One of the most unique attractions in Zadar is the Sea Organ, an architectural sound art installation that plays music using the movement of the sea. Designed by architect Nikola Bašić, the Sea Organ consists of a series of tubes located under a set of large marble steps on the city's waterfront. As the waves roll in, the tubes create a hauntingly beautiful melody that has to be heard to be believed.
---
Black Tourmaline tree of life pendant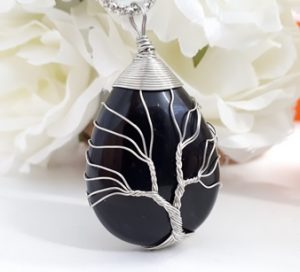 ---
2. The Greeting to the Sun
Adjacent to the Sea Organ is another of Bašić's creations, the Greeting to the Sun. This solar-powered installation consists of 300 multilayered glass plates set in a 22-meter diameter circle. After sunset, the Greeting to the Sun emits a spectacular light show, providing a stunning backdrop to Zadar's skyline.
3. Zadar Old Town
Zadar's historic old town is home to a wealth of ancient and medieval architecture. The city's most famous landmark is the Roman Forum, which dates back to the 1st century BC. Other highlights include the St. Donatus Church, a magnificent example of Byzantine architecture, and the Cathedral of St. Anastasia, a Romanesque church with a stunning bell tower.
4. Museum of Ancient Glass
The Museum of Ancient Glass is a must-visit for history buffs and art lovers. Located in the historic centre of Zadar, the museum displays a collection of over 5000 glass artifacts, dating from the 1st century BC to the 5th century AD. Visitors can learn about the history of glassmaking in the region and admire the intricate designs of the ancient glass pieces.
5. Krka National Park
Just a short drive from Zadar, Krka National Park is a paradise for nature lovers. The park is home to a series of stunning waterfalls, including the famous Skradinski Buk, which cascades over 17 natural barriers. Visitors can swim in the crystal-clear waters or take a boat trip along the park's scenic river.
6. Kornati National Park
For a day trip from Zadar, consider visiting the Kornati National Park, an archipelago of 89 mostly uninhabited islands and islets. The park is a haven for wildlife and offers excellent opportunities for snorkeling, diving, and boat trips. With its rugged coastline and crystal-clear waters, Kornati is a true paradise for nature enthusiasts.
7. Beaches
Zadar is blessed with a number of beautiful beaches, perfect for sunbathing and swimming. Some of the most popular beaches include Kolovare Beach, a well-equipped city beach with crystal-clear waters, and Queen's Beach, a peaceful stretch of sand located on the island of Ugljan.
8. Wine Tasting
Croatia has a long tradition of winemaking, and Zadar is no exception. Visitors can take a wine tasting tour of the region, sampling local varieties such as Plavac Mali and Pošip. Many wineries offer guided tours and tastings, providing a unique opportunity to learn about the history and production of Croatian wine.
9. Sailing
With its stunning coastline and countless islands, Zadar is a paradise for sailing enthusiasts. Visitors can charter a boat and explore the Adriatic Sea at their leisure, discovering secluded coves, crystal-clear waters, and picturesque fishing villages.
10. Cycling
Zadar and its surrounding area offer excellent opportunities for cycling, with a network of well-marked trails and paths. Visitors can rent a bike and explore the countryside, passing through picturesque villages and vineyards, and taking in stunning coastal views.
11. Food Tours
Zadar is a food lover's paradise, with a wide variety of local dishes and specialties to sample. Visitors can take a guided food tour, visiting the city's markets, bakeries, and restaurants, and tasting traditional dishes such as pašticada, brudet, and fritule.
12. Sunset Cruise
One of the best ways to experience Zadar's beautiful coastline is by taking a sunset cruise. Visitors can board a boat and enjoy a leisurely cruise along the coast, taking in breathtaking views of the sunset over the Adriatic Sea.
FAQs
Q: When is the best time to visit Zadar?
A: The best time to visit Zadar is during the spring and summer months, when the weather is warm and the city comes alive with festivals and events.
Q: What is the currency in Zadar?
A: The currency in Croatia is the Croatian kuna (HRK).
Q: Is English widely spoken in Zadar?
A: Yes, English is widely spoken in Zadar, especially in tourist areas.
Q: Are credit cards accepted in Zadar?
A: Credit cards are widely accepted in Zadar, especially in hotels, restaurants, and larger stores.
Q: Is Zadar safe for tourists?
A: Zadar is generally a safe city for tourists, but it's always wise to be cautious and aware of your surroundings, especially in crowded areas.
In conclusion, Zadar is a hidden gem on the Dalmatian coast, offering a perfect blend of history, culture, and natural beauty. Whether you're interested in exploring ancient ruins, relaxing on the beach, or enjoying outdoor activities, Zadar has something for everyone. With its stunning attractions and activities, Zadar is a must-visit destination for any traveler looking to experience the beauty of Croatia.