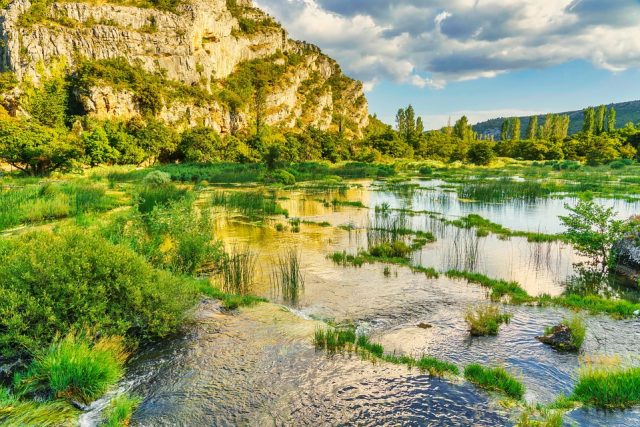 In this article you'll find related links that will help you to plan the best trip to Split, free coupons save a lot of money on hotels, car rentals, restaurants and attractions.
If you're planning a trip to Split, Croatia, and are a food enthusiast, you're in for a treat. Split is a vibrant and culturally rich city that offers a wide range of dining options for every palate. From local Croatian dishes to international cuisine, the city has something to satisfy every craving. With that in mind, here are 10 must-try restaurants in Split that you won't want to miss.
1. Konoba Marjan
Located near the Marjan Hill, Konoba Marjan is a charming restaurant that offers delicious traditional Croatian cuisine. The restaurant's specialty is seafood, and the dishes are prepared with fresh, locally sourced ingredients. Their outdoor terrace provides a stunning view of the Adriatic Sea, making it a perfect spot for a romantic dinner or a relaxing lunch.
---
Black Tourmaline tree of life pendant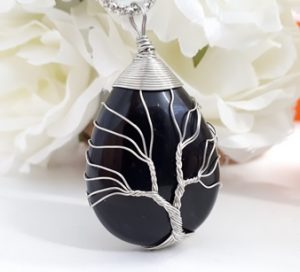 ---
2. Bokeria Kitchen & Wine
Bokeria Kitchen & Wine is a modern and stylish restaurant that offers a fusion of traditional and international cuisine. Their menu features a variety of dishes, from freshly prepared seafood to gourmet burgers. The restaurant is known for its extensive wine list, and the knowledgeable staff can help you find the perfect pairing for your meal.
3. Villa Spiza
Villa Spiza is a hidden gem located in the heart of Split's Old Town. The restaurant is small and cozy, and the menu changes daily based on the freshest ingredients available. This unpretentious eatery is popular among locals and tourists alike, and reservations are highly recommended.
4. Fife
Fife is a popular family-run restaurant that has been serving traditional Croatian dishes for over 60 years. The restaurant is known for its generous portions and friendly atmosphere. Be sure to try their famous black risotto or grilled fish, both of which are local favorites.
5. Zrno Soli
Zrno Soli is located in a beautiful 300-year-old stone house by the sea, offering a stunning view of the shoreline. The restaurant specializes in Mediterranean cuisine, with an emphasis on fresh seafood and locally sourced produce. The elegant ambiance and impeccable service make Zrno Soli a perfect choice for a special dining experience.
6. Dvor
Dvor is situated in a historic building on the waterfront, and it is known for its sophisticated atmosphere and impeccable service. The restaurant offers a diverse menu featuring a variety of meat and seafood dishes, as well as vegetarian options. The outdoor terrace provides a breathtaking view of the sea and makes for a great spot to enjoy a sunset dinner.
7. Brasserie on 7
Brasserie on 7 is a trendy restaurant located in the heart of Split. The menu offers a fusion of traditional Mediterranean and international cuisine, and the restaurant's stylish interior creates a chic dining atmosphere. Their cocktail bar is also a popular spot for a pre-dinner drink.
8. Paradigma
Paradigma is a modern and innovative restaurant that offers a creative twist on traditional Croatian cuisine. The menu features a mix of contemporary dishes and classic favorites, ensuring there's something for everyone. The restaurant is known for its unique presentation and impeccable attention to detail.
9. Galija
Galija is a seafood restaurant that offers a casual dining experience with a focus on fresh, locally sourced ingredients. They are known for their grilled fish and seafood platters, as well as their homemade pasta dishes. The restaurant also has a charming outdoor terrace, making it a great choice for a relaxed meal with friends or family.
10. Uje Oil Bar
Uje Oil Bar is a unique dining concept that offers a variety of dishes featuring premium olive oils and other high-quality products from the Dalmatian region. The menu includes a selection of cold and hot dishes, as well as a wide range of charcuterie and cheese platters. The restaurant also offers a diverse selection of olive oils and other gourmet products for purchase.
These 10 must-try restaurants in Split offer a diverse range of dining experiences, from traditional Croatian cuisine to international flavors. Whether you're looking for a casual seafood dinner by the sea or a gourmet dining experience in a historic setting, Split has something to satisfy every craving.
FAQs
Q: Are these restaurants affordable?
A: The dining options in Split vary in price, and while some of these restaurants may be on the higher end, there are also plenty of affordable dining options in the city.
Q: Should I make a reservation?
A: It's always a good idea to make a reservation, especially at popular restaurants or during peak tourist seasons.
Q: Do these restaurants cater to dietary restrictions?
A: Many of the listed restaurants are able to accommodate dietary restrictions such as vegetarian, vegan, and gluten-free options. It's best to check with the individual restaurant beforehand.
Q: Is tipping customary in Croatia?
A: While tipping is not mandatory, it is customary to leave a 10% tip for good service in Croatian restaurants.
Q: Are these restaurants kid-friendly?
A: Many of these restaurants are suitable for families, but it's always best to check with the restaurant regarding their policy on children.