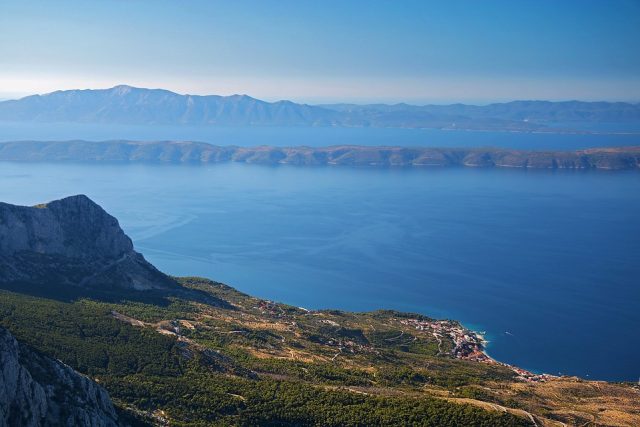 In this article you'll find related links that will help you to plan the best trip to Split, free coupons save a lot of money on hotels, car rentals, restaurants and attractions.
Split, located on the Adriatic coast of Croatia, is a beautiful and historic city that attracts millions of tourists each year. With its stunning architecture, rich history, and vibrant culture, Split offers a wide range of attractions for travelers to explore. From ancient Roman ruins to beautiful beaches, there is something for everyone in this charming city. In this guide, we will explore some of the top tourist attractions in Split, providing a comprehensive overview of what visitors can expect to see and do during their time in this wonderful destination.
Diocletian's Palace
---
Black Tourmaline tree of life pendant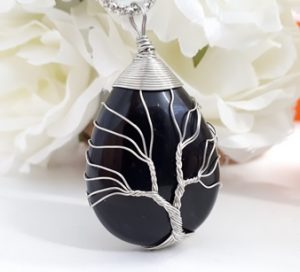 ---
One of the most iconic and impressive landmarks in Split is Diocletian's Palace, a UNESCO World Heritage site. Built in the 4th century by the Roman Emperor Diocletian, the palace is a sprawling complex that includes a mix of ancient ruins, medieval buildings, and modern shops and restaurants. Visitors can wander through the narrow streets and alleyways, marvel at the intricately carved stone walls, and explore the impressive underground chambers. The palace is a must-see for history enthusiasts, as well as anyone who appreciates breathtaking architecture and the chance to step back in time.
Marjan Hill
For those who love the great outdoors, Marjan Hill is a popular destination for hiking, biking, and enjoying breathtaking views of the city and the Adriatic Sea. This lush forested park is located on a peninsula just west of the city center and offers miles of scenic trails, secluded beaches, and lovely picnic spots. Whether you want to immerse yourself in nature or simply take in the stunning panoramic views, Marjan Hill is a fantastic place to escape the hustle and bustle of the city and enjoy some peace and quiet.
Riva Promenade
The Riva Promenade is a lively and vibrant pedestrian thoroughfare that stretches along the waterfront, lined with palm trees and bustling with outdoor cafes, bars, and shops. This is where locals and tourists alike come to see and be seen, to take a leisurely stroll, enjoy a coffee or a gelato, or simply soak up the laid-back Mediterranean ambiance. With its stunning views of the sea and the nearby islands, the Riva Promenade is the perfect place to relax and people-watch while enjoying the beauty of Split.
Cathedral of Saint Domnius
Another must-see attraction in Split is the Cathedral of Saint Domnius, a stunning Romanesque structure that dates back to the 7th century. The cathedral is dedicated to the city's patron saint, and its magnificent bell tower offers panoramic views of the city and the surrounding area. Inside, visitors can admire the intricate architecture, ornate interior design, and ancient artifacts, including the carved wooden doors from the 13th century. The cathedral is a true masterpiece of history and culture that should not be missed.
Bacvice Beach
No trip to Split would be complete without a visit to Bacvice Beach, the city's most popular and lively seaside destination. This sandy beach is just a short walk from the city center and offers crystal-clear waters, plenty of sun loungers and umbrellas for rent, and a wide range of water sports and recreational activities. Whether you want to swim, sunbathe, play a game of beach volleyball, or simply relax with a good book, Bacvice Beach is the perfect place to enjoy the sun and surf while taking in the stunning views of the Adriatic Sea.
FAQs
Q: What is the best time to visit Split?
A: The best time to visit Split is during the spring and fall seasons (April-May and September-October), when the weather is mild and the crowds are smaller. The summer months can be very crowded and hot, while the winter months tend to be quite chilly and rainy.
Q: How do I get around Split?
A: Split is a very walkable city, and many of its top attractions are easily accessible on foot. Alternatively, visitors can use public transportation, such as buses and ferries, to explore the city and its surroundings. Taxis and ride-sharing services are also available for those who prefer a more convenient and comfortable mode of transportation.
Q: What are some traditional Croatian dishes I should try in Split?
A: Some popular Croatian dishes to try in Split include cevapcici (grilled minced meat), pasticada (braised beef with a savory sauce), and seafood specialties such as black risotto and grilled fish. Don't forget to also sample local wines, olive oils, and fresh fruits and vegetables from the bustling city markets.
Q: Are there any day trips I can take from Split?
A: Yes, there are many exciting day trips that can be taken from Split, including excursions to nearby islands such as Hvar, Brac, and Vis, as well as visits to the picturesque town of Trogir and the stunning Krka National Park, known for its breathtaking waterfalls and lush forests.
In conclusion, Split is a city that offers a wealth of attractions for all types of travelers, from history buffs to outdoor enthusiasts to beach lovers. Whether you're exploring ancient ruins, relaxing on the beach, or indulging in delicious local cuisine, there is something for everyone to enjoy in this charming Croatian destination. With its stunning architecture, rich history, and vibrant culture, Split is a must-visit city that will leave a lasting impression on all who visit.