In this article you'll find related links that will help you to plan the best trip to Split, free coupons save a lot of money on hotels, car rentals, restaurants and attractions in Zagreb, best hotels in Zagreb

Welcome to Pula, a charming city located on the southern tip of the Istrian Peninsula in Croatia. With its rich history, stunning landscapes, and vibrant culture, Pula is a must-visit destination for travelers seeking an authentic Mediterranean experience. Whether you're a history buff, a nature lover, or a foodie, Pula has something for everyone. In this guide, we'll take you through the top tourist attractions in Pula that you won't want to miss.
1. The Pula Arena: As one of the most well-preserved Roman amphitheaters in the world, the Pula Arena is a sight to behold. Dating back to the 1st century AD, this iconic landmark once hosted gladiator battles and other public spectacles. Today, it serves as a venue for concerts, film festivals, and cultural events. Be sure to take a guided tour to learn about the arena's fascinating history and architecture.
---
Black Tourmaline tree of life pendant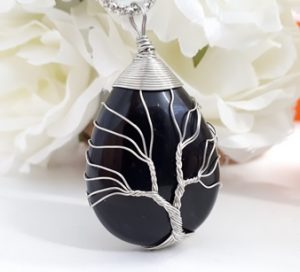 ---
2. Temple of Augustus: Built in the 1st century BC, the Temple of Augustus is a magnificent Roman temple dedicated to the first Roman emperor, Augustus. Its well-preserved facade and intricate Corinthian columns make it a must-see for history enthusiasts. You can also explore the nearby Forum, where you'll find remnants of ancient Roman buildings and statues.
3. Kamenjak National Park: For nature lovers, Kamenjak National Park is a paradise waiting to be explored. Located on the Premantura Peninsula, this nature reserve boasts rugged coastline, crystal-clear waters, and diverse flora and fauna. Hiking, cycling, and swimming are popular activities here, and you can also take a boat tour to discover hidden coves and caves along the coast.
4. Brijuni Islands: Just a short boat ride from Pula, the Brijuni Islands offer a tranquil escape from the bustling city. Once the summer residence of Yugoslav President Josip Broz Tito, the islands are now a national park with lush vegetation, ancient ruins, and exotic animal species. Take a guided tour to learn about the islands' history and conservation efforts.
5. Pula's Old Town: Wander through the narrow cobblestone streets of Pula's Old Town and soak in the city's laid-back atmosphere. You'll find charming cafes, historic buildings, and local artisans selling handicrafts. Don't miss the chance to visit the Pula City Gate and the Twin Gates, two of the few remaining entrances to the ancient city.
6. Pula Aquarium: Perfect for families and marine enthusiasts, the Pula Aquarium offers a fascinating look into the underwater world of the Adriatic Sea. With its diverse collection of fish, reptiles, and marine invertebrates, the aquarium provides an educational and interactive experience for visitors of all ages.
7. Pula's Beaches: No trip to Pula would be complete without a visit to its beautiful beaches. From the rocky shores of Stoja and Ambrela to the sandy stretch of Štinjan, there's a beach for every preference. Spend a relaxing day sunbathing, swimming, or trying out water sports along the picturesque coastline.
Now that you have a taste of the top tourist attractions in Pula, let's address some common questions that travelers may have:
FAQs:
Q: When is the best time to visit Pula?
A: The best time to visit Pula is during the spring and summer months, when the weather is warm and ideal for outdoor activities. Keep in mind that peak tourist season is from June to August, so if you prefer a quieter experience, consider visiting in the shoulder seasons of May or September.
Q: What should I pack for my trip to Pula?
A: Be sure to pack comfortable walking shoes, lightweight clothing, sunscreen, and a hat for exploring the city and its outdoor attractions. If you plan on visiting the beaches, don't forget to bring a swimsuit and beach towel.
Q: How do I get around Pula?
A: Pula is a walkable city, and many of its attractions are within close proximity to each other. You can also use public buses or rent a car or bicycle to explore the surrounding areas such as Kamenjak National Park or the Brijuni Islands.
Q: Where can I find authentic Croatian cuisine in Pula?
A: You can savor delicious Croatian dishes at local restaurants and taverns in Pula's Old Town, where you'll find a variety of fresh seafood, grilled meats, and traditional Istrian specialties such as truffles and Istrian prosciutto.
In conclusion, Pula has so much to offer travelers seeking a unique and enriching experience. From ancient Roman architecture to pristine natural landscapes, this city has it all. So pack your bags, get ready to explore, and prepare to be captivated by the beauty of Pula. Happy travels!