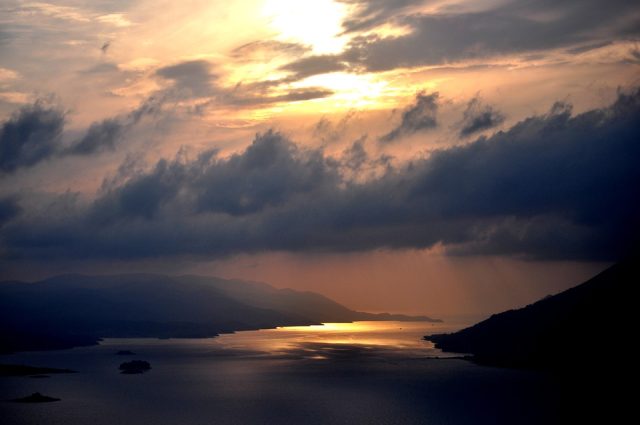 In this article you'll find related links that will help you to plan the best trip, free coupons save a lot of money on hotels, car rentals, restaurants and attractions.

Welcome to the charming city of Šibenik, located on the coast of Croatia and nestled in the beautiful Dalmatian region. This city is a hidden gem that is rich in history, culture, and natural beauty. In this city guide, we'll explore all the must-see attractions, delicious cuisine, and unique experiences that Šibenik has to offer. So, grab your camera and let's embark on a journey through the fascinating history and culture of this enchanting city.
History and Culture
Šibenik is a city with a fascinating history that dates back to the 11th century. One of the most iconic landmarks in the city is the St. James Cathedral, a UNESCO World Heritage Site. This stunning cathedral was built entirely out of stone and is a masterpiece of Renaissance architecture. Visitors can marvel at the intricate details of the cathedral's facade and climb to the top for breathtaking views of the city and the Adriatic Sea.
---
Black Tourmaline tree of life pendant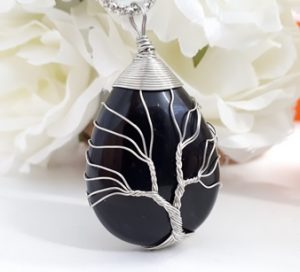 ---
As you stroll through the narrow cobblestone streets of Šibenik's Old Town, you'll encounter charming medieval buildings, lively squares, and lively cafes. The city's rich history is also evident in its four fortresses, which offer panoramic views of the city and surrounding islands. Don't miss the chance to explore St. Michael's Fortress, which dates back to the 13th century and hosts various cultural events and exhibitions throughout the year.
Šibenik is also known for its vibrant arts scene, with many galleries and museums showcasing the work of local artists and artisans. The city's annual International Children's Festival, which has been running for over 60 years, is a testament to Šibenik's commitment to promoting creativity and cultural exchange.
Cuisine
No visit to Šibenik would be complete without indulging in the local cuisine. The city is renowned for its fresh seafood, and you'll find an abundance of seafood restaurants along the waterfront. Be sure to sample some of the Dalmatian coast's specialties, such as grilled fish, octopus salad, and black risotto. Wash it all down with a glass of local wine or a refreshing cocktail as you soak up the sun and the sea breeze.
For those with a sweet tooth, be sure to try the traditional Dalmatian dessert known as fritule, which are small deep-fried doughnuts, often flavored with lemon zest and rum. If you're feeling adventurous, head to a local market and try some of the region's artisanal cheeses and cured meats, perfect for a picnic or a casual meal on your balcony.
Unique Experiences
Šibenik is the perfect destination for outdoor enthusiasts, with numerous opportunities for hiking, sailing, and snorkeling. Take a boat trip to the nearby Kornati National Park, an archipelago of over 100 islands known for its crystal-clear waters and untouched natural beauty. Alternatively, you can explore the Krka National Park, famous for its cascading waterfalls and lush greenery.
For a more immersive experience, consider participating in a cooking class to learn how to prepare traditional Dalmatian dishes using fresh, locally-sourced ingredients. You can also take a day trip to the nearby town of Skradin, which boasts charming medieval architecture and is renowned for its winemaking traditions.
FAQs
Q: What is the best time to visit Šibenik?
A: The best time to visit Šibenik is during the spring and fall months when the weather is pleasant and the crowds are fewer. Summer is the busiest season, with an influx of tourists flocking to the city to enjoy the warm Mediterranean climate and the stunning beaches.
Q: How do I get to Šibenik?
A: Šibenik is easily accessible by car, bus, or ferry from other major cities in Croatia. The closest international airports are Split Airport and Zadar Airport, both of which are approximately an hour's drive from Šibenik.
Q: Are there any guided tours available in Šibenik?
A: Yes, there are several guided tours available, including walking tours of the Old Town, boat tours to the nearby islands, and cultural tours that focus on Šibenik's history and heritage.
Q: What are some traditional souvenirs to buy in Šibenik?
A: Some popular souvenirs to buy in Šibenik include handmade lace, traditional Dalmatian olive oil, local wines, and artisanal pottery.
In conclusion, Šibenik is a city that offers a perfect blend of history, culture, and natural beauty. Whether you're a history buff, a foodie, or an outdoor enthusiast, there is something for everyone to enjoy in this enchanting city. So, pack your bags and get ready to explore all that Šibenik has to offer!