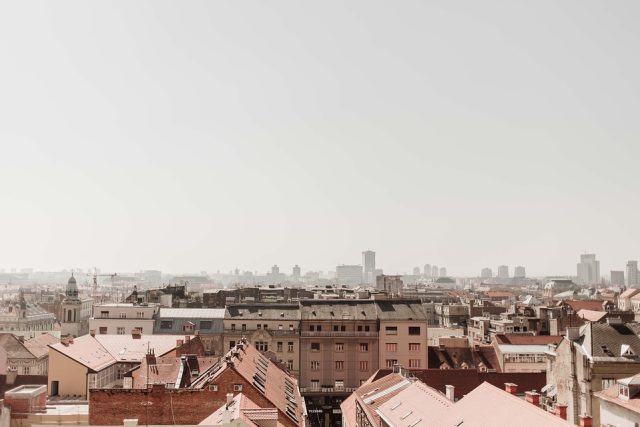 In this article you'll find related links that will help you to plan the best trip to Split, free coupons save a lot of money on hotels, car rentals, restaurants and attractions in Zagreb, best hotels in Zagreb
Zagreb, the capital city of Croatia, is a charming and vibrant destination with a rich history and a variety of attractions to suit all tastes. From historic landmarks to cultural institutions and beautiful natural scenery, there is something for everyone to enjoy in this colorful and lively city. Whether you are visiting for a short break or an extended vacation, Zagreb has plenty to offer. Here are 10 must-see tourist attractions in Zagreb.
1. St. Mark's Church
Located in Zagreb's Upper Town, St. Mark's Church is one of the city's most recognizable landmarks. The church's colorful tiled roof, which depicts the coats of arms of Croatia, Dalmatia, and Slavonia, is a sight to behold. The church is also home to several valuable art pieces, including works by Ivan Meštrović and a Gothic wooden statue of the Virgin Mary.
---
Black Tourmaline tree of life pendant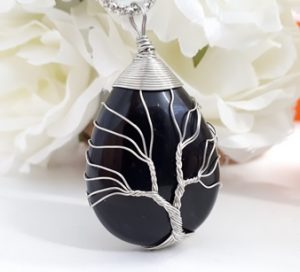 ---
2. Zagreb Cathedral
The Zagreb Cathedral is the tallest building in Croatia and one of the most iconic landmarks in the city. The cathedral's twin spires dominate the skyline, and its impressive Gothic architecture makes it a must-see attraction for anyone visiting Zagreb. Visitors can explore the interior of the cathedral and admire its beautiful stained glass windows and ornate altars.
3. Dolac Market
For an authentic Zagreb experience, be sure to visit Dolac Market. Located in the heart of the city, this bustling market is the perfect place to sample local produce, pick up some souvenirs, and experience the vibrant atmosphere of the city. From fresh fruit and vegetables to artisan crafts and traditional Croatian delicacies, there is something for everyone at Dolac Market.
4. Lotrscak Tower
Lotrscak Tower is a historic fortified tower that offers stunning panoramic views of Zagreb. Visitors can climb to the top of the tower and enjoy breathtaking views of the city and its surrounding countryside. The tower is also home to the Gric cannon, which is fired every day at noon in a tradition dating back to the 19th century.
5. Museum of Broken Relationships
The Museum of Broken Relationships is a unique and poignant attraction that explores the universal human experience of heartbreak and loss. The museum's collection features personal objects and stories donated by people from around the world, making it a deeply emotional and thought-provoking experience.
6. Mirogoj Cemetery
Mirogoj Cemetery is a serene and beautiful place that is well worth a visit. The cemetery's stunning arcades, landscaped gardens, and impressive monuments make it an oasis of calm and a peaceful retreat from the hustle and bustle of the city.
7. Zagreb City Museum
For those interested in learning more about Zagreb's history and culture, the Zagreb City Museum is a must-visit attraction. The museum's collection includes artifacts, documents, and exhibits that shed light on the city's past, from its medieval beginnings to the present day.
8. Croatian National Theatre
The Croatian National Theatre is an architectural gem and a cultural hub that hosts a wide range of performances, including opera, ballet, and theater. Even if you are not attending a performance, it is worth visiting the theater to admire its grandeur and elegance.
9. Zagreb Botanical Garden
Founded in 1889, the Zagreb Botanical Garden is a tranquil and picturesque escape from the city. The garden is home to a diverse collection of plants from around the world and is the perfect place to relax and enjoy the beauty of nature.
10. Jarun Lake
Jarun Lake is a popular recreational area located just outside the city center. Visitors can enjoy a range of activities at the lake, including swimming, water sports, cycling, and picnicking. With its scenic surroundings and relaxed atmosphere, Jarun Lake is the perfect place to unwind and enjoy the great outdoors.
FAQs:
Q: What is the best time of year to visit Zagreb?
A: The best time to visit Zagreb is during the spring or summer months when the weather is mild and the city is alive with outdoor events and activities.
Q: How can I get around Zagreb?
A: Zagreb has an efficient public transport system that includes trams, buses, and a funicular. Walking is also a great way to explore the city, as many of its attractions are within easy reach of each other.
Q: Are there any day trips I can take from Zagreb?
A: Yes, there are several day trip options from Zagreb, including visits to the nearby Plitvice Lakes National Park, the medieval town of Varazdin, and the picturesque countryside of the Zagorje region.
Q: What should I pack for a trip to Zagreb?
A: Pack comfortable walking shoes, lightweight clothing for the summer, and a jacket or sweater for cooler evenings. Don't forget to bring a camera to capture the city's beautiful architecture and scenic landscapes.
Q: Where can I find the best local cuisine in Zagreb?
A: For authentic Croatian cuisine, head to one of the city's traditional taverns or restaurants, where you can sample local dishes such as cevapi (grilled minced meat), sarma (stuffed cabbage), and strukli (cheese pastry).
In conclusion, Zagreb is a city that offers a diverse range of attractions and experiences for visitors to enjoy. Whether you are interested in history, culture, nature, or simply soaking up the atmosphere of a vibrant European city, Zagreb has something to offer. From historic landmarks and museums to tranquil parks and outdoor activities, there is plenty to see and do in this captivating destination.