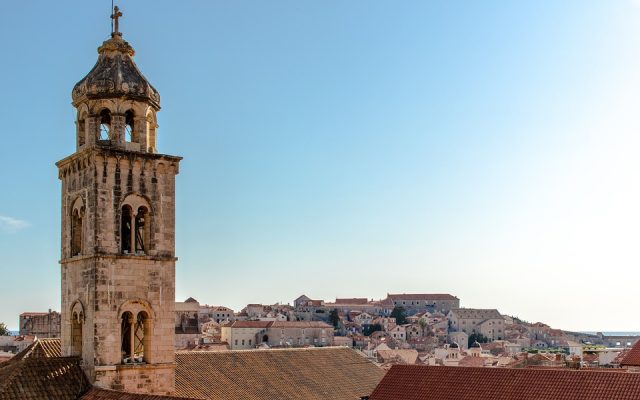 In this article you'll find related links that will help you to plan the best trip to Split, free coupons save a lot of money on hotels, car rentals, restaurants and attractions in Zagreb, best hotels in Zagreb
Zagreb, the capital city of Croatia, is a beautiful and vibrant destination that offers a mix of history, culture, and natural beauty. With a rich history dating back to medieval times, Zagreb is home to stunning architecture, charming cobblestone streets, and a lively atmosphere. Whether you're interested in exploring historical landmarks, immersing yourself in the local culture, or simply soaking in the city's unique ambiance, Zagreb has something to offer for every type of traveler. To help you make the most of your time in this fascinating city, here are 10 must-visit places in Zagreb.
1. Zagreb Cathedral: One of the city's most iconic landmarks, the Zagreb Cathedral is a stunning example of Gothic architecture. Dating back to the 13th century, the cathedral's intricate facade and towering spires make it a must-visit for history buffs and architecture enthusiasts alike.
---
Black Tourmaline tree of life pendant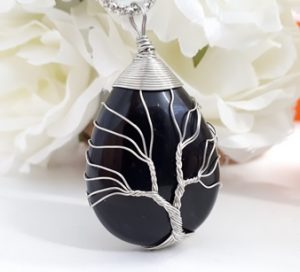 ---
2. Tkalciceva Street: Located in the heart of Zagreb's historic Upper Town, Tkalciceva Street is a lively thoroughfare lined with charming cafes, restaurants, and shops. Whether you're looking to grab a cup of coffee, sample delicious local cuisine, or pick up a unique souvenir, Tkalciceva Street is the perfect place to soak up the city's vibrant atmosphere.
3. St. Mark's Church: Situated in the heart of the Upper Town, St. Mark's Church is a beautiful medieval church known for its colorful tiled roof. The church's distinctive roof, adorned with the coats of arms of Croatia, Dalmatia, and Slavonia, is a stunning sight to behold and a testament to Zagreb's rich history.
4. Dolac Market: For a taste of local life, be sure to visit Dolac Market, Zagreb's largest and most famous open-air market. Here, you'll find a vibrant array of fresh produce, local delicacies, and handmade crafts, making it the perfect place to mingle with locals and immerse yourself in the city's bustling energy.
5. Mirogoj Cemetery: While a cemetery may not seem like a typical tourist attraction, Mirogoj Cemetery is a truly unique and beautiful place to visit in Zagreb. With its grand arcades, serene atmosphere, and stunning architecture, Mirogoj Cemetery is a peaceful escape from the hustle and bustle of the city.
6. Zagreb Botanical Garden: A hidden gem in the heart of the city, the Zagreb Botanical Garden is a tranquil oasis filled with a diverse collection of plants from around the world. Whether you're a nature lover or simply looking for a peaceful retreat, the botanical garden is a must-visit destination in Zagreb.
7. Croatian National Theatre: For a taste of Zagreb's vibrant cultural scene, be sure to catch a performance at the Croatian National Theatre. With its grand facade and rich history, the theatre offers a range of opera, ballet, and theatrical performances that are sure to impress even the most discerning arts enthusiast.
8. Lotrscak Tower: Perched atop the hill in the historic Upper Town, Lotrscak Tower offers panoramic views of the city and is a great spot for taking in the stunning cityscape. For an added thrill, don't miss the daily firing of the historic Grič cannon, a tradition that dates back to the 19th century.
9. Jarun Lake: Just a short drive from the city center, Jarun Lake is a popular recreational area that offers a range of outdoor activities, including swimming, sailing, and cycling. Whether you're looking to relax on the beach or enjoy a day of water sports, Jarun Lake is a great place to escape the city and enjoy the great outdoors.
10. Zagreb City Museum: Located in a historic baroque palace in the heart of the city, the Zagreb City Museum offers a fascinating glimpse into the history and culture of Zagreb. With its extensive collection of artifacts, artwork, and multimedia exhibits, the museum is a must-visit for anyone interested in delving deeper into the city's rich heritage.
FAQs:
Q: What is the best time of year to visit Zagreb?
A: The best time to visit Zagreb is during the spring or fall when the weather is mild and the city is less crowded. Summer can be hot and crowded, while winter can be cold and snowy.
Q: How do I get around Zagreb?
A: Zagreb has an efficient public transportation system including trams, buses, and a funicular. Walking is also a great way to explore the city, especially in the historic Upper Town.
Q: Are there any day trips from Zagreb?
A: Yes, there are several popular day trips from Zagreb, including visits to Plitvice Lakes National Park, the picturesque town of Samobor, and the historic city of Varazdin.
Q: What are some traditional Croatian dishes to try in Zagreb?
A: Some traditional Croatian dishes to try in Zagreb include cevapi (grilled minced meat), sarma (stuffed cabbage rolls), and štrukli (savory or sweet cheese-filled pastry).
Q: Is Zagreb a walkable city?
A: Yes, Zagreb is a very walkable city, especially in the historic Upper Town where many of the top attractions are located. The city's compact size and pedestrian-friendly streets make it easy to explore on foot.