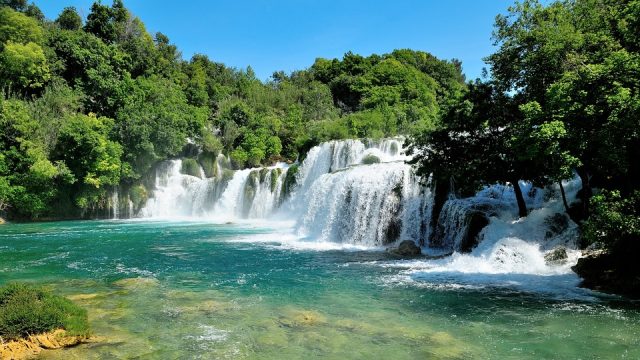 In this article you'll find related links that will help you to plan the best trip to Split, free coupons save a lot of money on hotels, car rentals, restaurants and attractions in Zagreb, best hotels in Zagreb
Explore the Hidden Gems of Zagreb: A City Guide
Zagreb, the capital city of Croatia, is a charming destination that often gets overshadowed by the more popular tourist destinations in Europe. However, this vibrant city is a hidden gem waiting to be discovered. From its rich history and architecture to its lively street markets and vibrant nightlife, Zagreb offers a unique blend of old-world charm and modern excitement. Whether you're a culture vulture, a history buff, a foodie, or a party animal, Zagreb has something for everyone. In this city guide, we will explore some of the hidden gems of Zagreb that are worth discovering.
---
Black Tourmaline tree of life pendant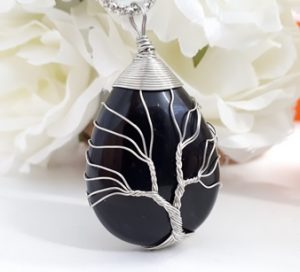 ---
Explore the Historic Upper Town
One of the must-see areas of Zagreb is the historic Upper Town, known as Gornji Grad. This picturesque part of the city is filled with cobblestone streets, colorful buildings, and historic landmarks. Start your exploration at St. Mark's Church, with its stunning tiled roof depicting the coats of arms of Zagreb and Croatia. Then wander through the narrow streets and discover hidden courtyards, charming cafes, and art galleries. Don't miss a visit to Lotrščak Tower, where you can climb to the top for panoramic views of the city.
Discover the Lively Dolac Market
For a taste of authentic Zagreb, head to Dolac Market, the city's largest and most famous open-air market. Here you can immerse yourself in the vibrant atmosphere as you browse through the stalls selling fresh produce, local cheeses, meats, flowers, and handicrafts. It's a great place to interact with the locals and experience the flavors and colors of Zagreb. After exploring the market, head to one of the nearby cafes to enjoy a cup of coffee and people-watch.
Experience the Unique Museum of Broken Relationships
One of the most unusual and thought-provoking museums in Zagreb is the Museum of Broken Relationships. This offbeat museum is dedicated to exploring the universal human experience of heartbreak and loss through personal objects donated by people from around the world. Each item on display is accompanied by a brief story, making it a truly moving and insightful experience.
Unwind in Maksimir Park
Escape the hustle and bustle of the city and spend some time in Maksimir Park, Zagreb's largest green oasis. This expansive park is a popular spot for locals to relax, exercise, and enjoy nature. Stroll through the lush gardens, visit the old oak trees, and admire the numerous lakes and streams. You can also visit the Zagreb Zoo, located within the park, which is home to a variety of animals from around the world.
Indulge in Local Cuisine
No visit to Zagreb is complete without sampling some of the delicious Croatian cuisine. From hearty stews and grilled meats to fresh seafood and savory pastries, the food in Zagreb is sure to delight your taste buds. Be sure to try traditional dishes like štrukli (cheese-filled pastry), sarma (stuffed cabbage rolls), and pasutice (almond cookies). For a truly authentic experience, visit one of the local taverns or konobas, where you can savor home-cooked meals and local wines.
Get a Taste of Zagreb's Nightlife
Zagreb comes alive after dark, with a vibrant nightlife scene that caters to all tastes. Whether you're in the mood for live music, trendy bars, or pulsating clubs, there's something for everyone. The Tkalciceva Street and the surrounding area is a popular spot for bar-hopping and people-watching. Alternatively, head to one of the city's hip clubs for a night of dancing and revelry.
FAQs
Q: When is the best time to visit Zagreb?
A: The best time to visit Zagreb is during the spring (April to June) or the early fall (September to October) when the weather is mild and the city is less crowded.
Q: How do I get around Zagreb?
A: Zagreb is a very walkable city, and many of the main attractions are within walking distance of each other. You can also use public transportation, including trams and buses, to explore the city. Taxis and ride-sharing services are also readily available.
Q: Are there any day trips from Zagreb worth taking?
A: Yes, there are several day trips you can take from Zagreb, including visiting the picturesque town of Samobor, exploring the stunning Plitvice Lakes National Park, or visiting the historic town of Varazdin.
Q: What is the currency in Croatia?
A: The official currency of Croatia is the Croatian kuna (HRK). It's best to exchange your currency for kuna upon arrival in Zagreb.
Q: Is English widely spoken in Zagreb?
A: In Zagreb, English is widely spoken and understood, especially in tourist areas and among younger people. However, it's always useful to learn a few basic Croatian phrases.