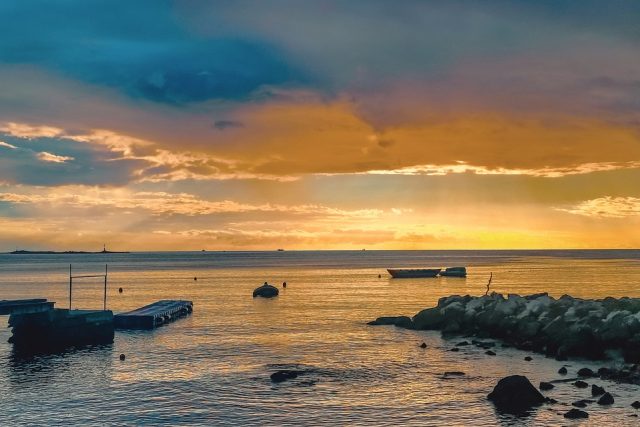 In this article you'll find related links that will help you to plan the best trip, free coupons save a lot of money on hotels, car rentals, restaurants and attractions.

Welcome to Hvar, a breathtaking island in the Adriatic Sea known for its stunning beaches, crystal clear waters, and vibrant nightlife. But beyond the well-known attractions, Hvar is also home to some hidden gems that are waiting to be discovered. As a local expert and avid traveler, I'm here to guide you through the island's best kept secrets and ensure that you have an unforgettable experience in Hvar.
Hidden Beaches: While the main beaches in Hvar can get quite crowded during peak season, there are secluded coves and hidden beaches that offer a more tranquil and private beach experience. One such hidden gem is Dubovica Beach, nestled in a picturesque bay surrounded by rocky cliffs. The beach is accessible by a narrow path and offers stunning views of the turquoise waters. Another hidden gem is Pokonji Dol Beach, located near the town of Hvar and accessible by boat or a short hike. This pebble beach is an ideal spot for snorkeling and enjoying the peaceful surroundings.
---
Black Tourmaline tree of life pendant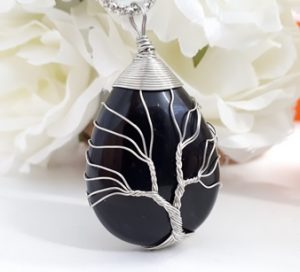 ---
Local Cuisine: Hvar is known for its delicious Mediterranean cuisine, and while the waterfront restaurants offer a great dining experience, there are also hidden gems where you can sample traditional dishes and local specialties. For an authentic dining experience, head to one of the inland villages such as Dol or Vrisnik, where you can find family-run konobas (taverns) serving homemade dishes made from fresh, local ingredients. Don't miss out on trying the island's famous seafood, olive oil, and wines, which are all produced locally.
Historic Villages: Beyond the bustling town of Hvar, the island is dotted with charming villages that have retained their traditional charm. Stari Grad, the oldest town on the island, is a hidden gem with its narrow streets, ancient buildings, and rich history. Explore the town's old center, visit the Tvrdalj Castle, and take a stroll through the picturesque harbor. Another hidden gem is the village of Vrboska, also known as "Little Venice" due to its network of canals and quaint stone bridges. This peaceful village is a delight to explore and offers a glimpse into the island's authentic way of life.
Natural Wonders: Hvar is not only known for its beautiful beaches, but also for its natural beauty and diverse landscapes. One hidden gem that should be on your itinerary is the stunning Pakleni Islands, a small archipelago located just off the coast of Hvar. Explore hidden coves, go snorkeling in the crystal clear waters, and unwind in the unspoiled natural surroundings. Another hidden gem is the island's lavender fields, which come into full bloom in the summer months. Take a leisurely drive or hike through the fragrant fields and admire the vibrant purple hues.
FAQs:
Q: When is the best time to visit Hvar to explore the hidden gems?
A: The best time to visit Hvar for a more authentic and peaceful experience is during the shoulder seasons of spring and autumn. The weather is still pleasant, and the crowds are fewer, allowing you to fully enjoy the hidden gems of the island.
Q: How can I access the hidden beaches and villages in Hvar?
A: Many of the hidden beaches and villages in Hvar are accessible by car, bike, or even on foot. Some may require a short hike or boat ride, adding to the adventure of discovering these hidden gems.
Q: Are there guided tours available to explore the hidden gems of Hvar?
A: Yes, there are guided tours available that focus on exploring the hidden gems of Hvar. Local guides can provide valuable insight into the island's history, culture, and natural beauty, making your experience even more rewarding.
Q: What should I pack for exploring the hidden gems of Hvar?
A: It is essential to pack comfortable walking shoes, sunscreen, a hat, and a water bottle for exploring the hidden gems of Hvar. Depending on the season, it's also a good idea to bring swimwear, a beach towel, and a camera to capture the stunning scenery.
In conclusion, Hvar is a treasure trove of hidden gems waiting to be discovered. Whether you're seeking secluded beaches, authentic dining experiences, historic villages, or natural wonders, the island has something for every traveler. By exploring the hidden gems of Hvar, you'll gain a deeper appreciation for the island's rich culture and natural beauty, and create unforgettable memories that will last a lifetime. So, pack your bags and get ready to uncover the best kept secrets of Hvar!