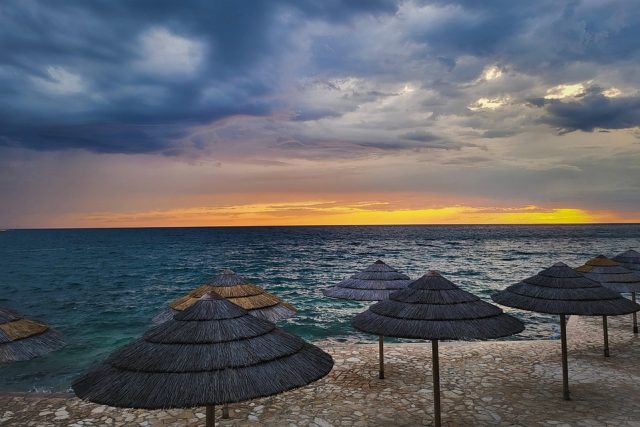 In this article you'll find related links that will help you to plan the best trip, free coupons save a lot of money on hotels, car rentals, restaurants and attractions.

Welcome to the Ultimate Hvar City Guide! If you're looking for the best of Croatia's island paradise, you've come to the right place. Hvar is a stunning destination known for its crystal-clear waters, beautiful beaches, and vibrant nightlife. Whether you're seeking an adventure-packed vacation or a relaxing getaway, Hvar has something for everyone. So grab your sunglasses and sunscreen, and let's dive into the best of Hvar City.
Getting to Hvar:
The easiest way to get to Hvar is by ferry from Split. There are several ferry companies that operate daily services to the island. The journey takes around 1-2 hours, depending on the type of ferry you choose. Alternatively, you can also take a catamaran from Split, which is a faster but slightly more expensive option. Once you arrive in Hvar, you can easily explore the city on foot or rent a scooter or bicycle to get around.
---
Black Tourmaline tree of life pendant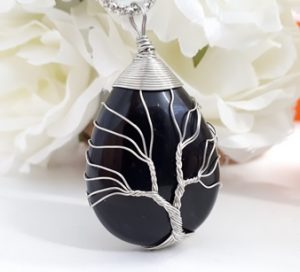 ---
Where to Stay:
Hvar offers a wide range of accommodation options, from luxury hotels to budget-friendly hostels. If you're looking for a lively atmosphere, stay near Hvar Town, which is known for its vibrant nightlife and bustling restaurants. For a more peaceful experience, consider staying in one of the smaller villages on the island, such as Stari Grad or Jelsa. No matter where you choose to stay, you'll be surrounded by stunning natural beauty and picturesque views.
Best Beaches:
Hvar is renowned for its beautiful beaches, and there are plenty to choose from depending on your preferences. For a lively beach experience, head to Hvar Town's main beach, where you'll find sun loungers, beach bars, and watersports activities. If you prefer a quieter spot, take a water taxi to the nearby Pakleni Islands, where you can find secluded coves and pristine waters. For the adventurous types, rent a kayak and explore the hidden beaches along the island's coast.
Activities and Attractions:
In addition to its stunning beaches, Hvar offers a variety of activities and attractions for visitors to enjoy. Explore the island's rich history by visiting the ancient fortifications in Hvar Town, or take a scenic hike to the top of Fortica Fortress for breathtaking panoramic views. For a taste of local culture, don't miss the chance to visit the Hvar Theater, which is one of the oldest in Europe. If you're feeling adventurous, book a scuba diving excursion to discover the underwater wonders of the Adriatic Sea.
Nightlife:
Hvar is famous for its lively nightlife scene, making it the perfect destination for those looking to dance the night away. Start your evening with a cocktail at one of the beachfront bars in Hvar Town, before heading to one of the many clubs that line the waterfront. Whether you're into house music, hip-hop, or reggae, you'll find a venue to suit your taste. For a more laid-back experience, enjoy a sunset drink at one of the beach clubs on the Pakleni Islands, where you can relax to the sound of chill-out tunes.
Where to Eat:
Croatian cuisine is known for its fresh seafood, and Hvar is no exception. Indulge in a seafood feast at one of the many waterfront restaurants in Hvar Town, where you can enjoy locally caught fish, octopus, and squid. For a taste of traditional Dalmatian cuisine, try one of the family-run konobas in the smaller villages on the island, where you can sample delicious dishes such as peka (meat and vegetables slow-cooked in a bell-shaped pot) and pašticada (a savory beef stew). Don't forget to wash it all down with a glass of local wine, as Hvar is also known for its high-quality vineyards.
FAQs:
Q: When is the best time to visit Hvar?
A: The peak tourist season in Hvar is during the summer months, from June to August. However, if you prefer a quieter experience, consider visiting in the shoulder seasons of May or September when the weather is still warm, and the crowds have thinned out.
Q: Are there any cultural events or festivals in Hvar?
A: Yes, Hvar hosts several cultural events and festivals throughout the year, including the Hvar Summer Festival, which features a variety of music, dance, and theater performances. The island also holds traditional celebrations such as the Feast of St. Vincent in January and the Lavender Festival in June.
Q: Is it possible to visit other nearby islands from Hvar?
A: Yes, Hvar is a great base for exploring the surrounding islands, including Vis, Korčula, and Brač. You can easily book day trips or island-hopping tours from Hvar that will take you to these neighboring destinations.
Q: What is the currency in Hvar?
A: The official currency in Croatia is the Croatian Kuna (HRK). While some businesses in Hvar may accept euros, it's best to exchange your currency for kuna to avoid any potential issues.
Q: Is it safe to drink the tap water in Hvar?
A: Yes, the tap water in Hvar is safe to drink. However, if you prefer, you can also purchase bottled water from local stores and supermarkets.