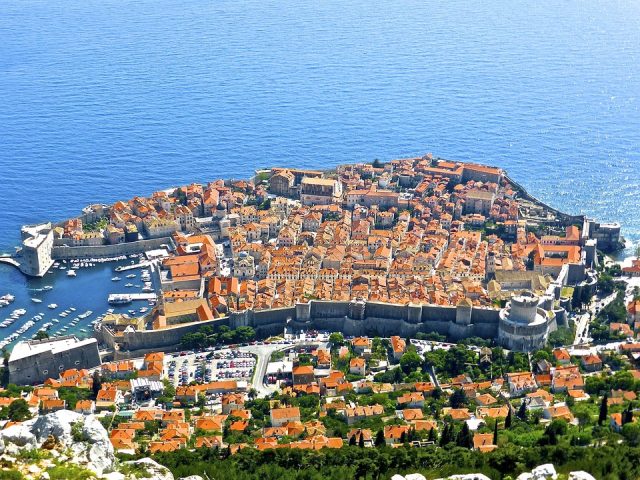 In this article you'll find related links that will help you to plan the best trip, free coupons save a lot of money on hotels, car rentals, restaurants and attractions.

Welcome to Korcula, a hidden gem nestled in the heart of the Adriatic Sea! This charming island city is a treasure trove of history, culture, and natural beauty, just waiting to be discovered. As a seasoned traveler and expert tourist guide, I am thrilled to share with you the must-see sights, delectable cuisine, and enticing activities that make Korcula a top destination for any avid traveler.
First and foremost, let's talk about the crown jewel of Korcula – the Old Town. This medieval walled city is a maze of narrow streets, ancient buildings, and centuries-old charm. Take a stroll along the iconic city walls for breathtaking views of the shimmering Adriatic Sea, and be sure to visit the majestic St. Mark's Cathedral and the Marco Polo House, the birthplace of the famed explorer.
---
Black Tourmaline tree of life pendant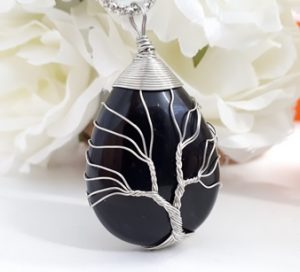 ---
For those with a penchant for history, Korcula boasts an array of intriguing museums and galleries. The Marco Polo Museum chronicles the life and adventures of the island's most famous son, while the Icon Museum showcases a stunning collection of religious art dating back to the 15th century.
No visit to Korcula would be complete without sampling the delectable local cuisine. From fresh seafood to savory meats and aromatic spices, the island's culinary offerings are a true delight for the senses. Don't miss the opportunity to savor a traditional peka dish – a slow-cooked combination of meat, vegetables, and herbs, prepared under a bell-shaped lid for a mouthwatering infusion of flavors.
For those seeking outdoor adventure, Korcula offers a plethora of activities to suit every taste. Kayaking along the pristine coastline, hiking through verdant vineyards, and cycling through picturesque villages are just a few of the ways to immerse yourself in the island's natural beauty.
Of course, no trip to Korcula would be complete without indulging in the serene and secluded beaches that dot the island's coastline. Whether you prefer a quiet cove or a lively beach bar, you'll find the perfect spot to soak up the Mediterranean sun and sea.
As a daily blogger, I see myself as the bridge between travelers and their dream destinations. That's why I'm here to answer any questions you may have about visiting Korcula. Here are some frequently asked questions to help you plan your trip:
Q: What is the best time to visit Korcula?
A: The best time to visit Korcula is during the spring (April and May) and fall (September and October) when the weather is pleasant, and the crowds are thinner. However, the summer months offer warm temperatures and a lively atmosphere with numerous cultural events and festivals.
Q: How can I get to Korcula?
A: Korcula is accessible by ferry from various ports in Croatia, including Split, Dubrovnik, and Hvar. Alternatively, you can fly to Dubrovnik or Split and then take a ferry or catamaran to the island.
Q: What are the best activities to do in Korcula?
A: Some of the top activities in Korcula include exploring the Old Town, visiting historical sites and museums, sampling delicious cuisine, and indulging in outdoor adventures such as kayaking, hiking, and beach hopping.
Q: What are some recommended places to stay in Korcula?
A: Korcula offers a range of accommodations, from boutique hotels and guesthouses in the Old Town to beachfront resorts and villas. Some popular options include the Lesic Dimitri Palace, Hotel Korsal, and the Marco Polo Boutique Hotel.
In conclusion, the hidden gems of Korcula are waiting to be uncovered by intrepid travelers like yourself. With its rich history, delectable cuisine, and stunning natural beauty, this island city is a slice of paradise that should not be missed. Whether you're a history buff, a foodie, or an outdoor enthusiast, Korcula has something for everyone. So pack your bags, and get ready to embark on an unforgettable journey to this enchanting destination.