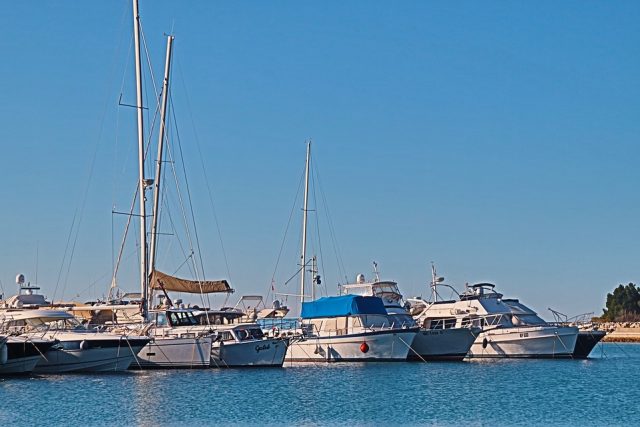 In this article you'll find related links that will help you to plan the best trip, free coupons save a lot of money on hotels, car rentals, restaurants and attractions.

Welcome to the ultimate guide to a luxury vacation in Opatija, Croatia! Known for its stunning coastline, lush greenery, and historical charm, Opatija is the perfect destination for travelers seeking a luxurious and relaxing getaway. In this guide, we will cover everything you need to know about where to stay, what to do, and more in Opatija.
Where to Stay
---
Black Tourmaline tree of life pendant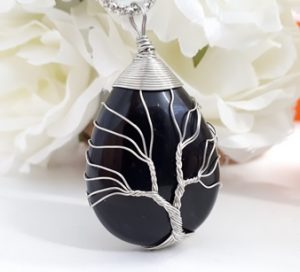 ---
When it comes to luxury accommodations in Opatija, you will be spoiled for choice. The Grand Hotel Adriatic is a popular choice for those seeking a truly luxurious experience. This five-star hotel has a prime location right on the waterfront, offering stunning views of the Adriatic Sea. The hotel boasts an array of amenities, including a spa, outdoor pool, and gourmet restaurants. If you're looking for a truly indulgent stay, the Grand Hotel Adriatic is the place to be.
For those seeking a more quaint and intimate setting, the Villa Ariston is a fantastic option. This boutique hotel offers personalized service and beautifully appointed rooms. Nestled in a lush garden overlooking the sea, the Villa Ariston is the perfect oasis for a luxury vacation in Opatija.
What to Do
Opatija is a town rich in history and culture, offering plenty of activities for luxury travelers. Start your day with a visit to the Villa Angiolina, a historic villa that now serves as a museum showcasing the town's cultural heritage. Explore the beautifully landscaped gardens and admire the impressive collection of art and antiques.
For a truly indulgent experience, book a spa day at the world-renowned Thalasso Wellness Center. Treat yourself to a massage, facial, or body treatment and let the stresses of everyday life melt away. Afterward, take a leisurely stroll along the Lungomare, a 12-kilometer promenade that offers breathtaking views of the coastline.
No luxury vacation is complete without indulging in exquisite cuisine, and Opatija has no shortage of fine dining options. The restaurant Navis is a must-visit for its modern twist on Mediterranean cuisine and its stunning panoramic views of the Adriatic Sea. For a more traditional experience, head to Plavi podrum, a seafood restaurant that has been serving Opatija's elite for over a century.
For those seeking adventure, Opatija offers a range of outdoor activities, from yachting and sailing to hiking and biking. Whether you want to explore the town's rich history or simply relax and soak up the sun, Opatija has something for everyone.
FAQs
Q: When is the best time to visit Opatija for a luxury vacation?
A: The best time to visit Opatija for a luxury vacation is during the summer months, from May to September, when the weather is warm and the town is bustling with activity. However, Opatija is also a popular destination for off-season travel, offering a quieter and more intimate experience for those who prefer to avoid the crowds.
Q: Is Opatija safe for luxury travelers?
A: Yes, Opatija is a safe and welcoming destination for luxury travelers. The town has a low crime rate and is known for its friendly locals and welcoming atmosphere.
Q: What is the currency in Opatija?
A: The currency in Opatija is the Croatian Kuna (HRK). While many businesses in Opatija accept credit cards, it's always a good idea to have some cash on hand for small purchases and tipping.
Q: What should I pack for a luxury vacation in Opatija?
A: When packing for a luxury vacation in Opatija, be sure to bring stylish resort wear, as well as comfortable shoes for walking along the promenade. Don't forget your swimsuit for lounging by the pool or beach, and be sure to pack a light jacket or sweater for cooler evenings.
In conclusion, Opatija is a destination that offers the perfect blend of luxury and relaxation, making it an ideal choice for discerning travelers. With its stunning accommodations, rich cultural heritage, and abundance of activities, Opatija is sure to provide an unforgettable experience for those seeking a truly indulgent vacation. So pack your bags and prepare to be pampered in this stunning Croatian paradise!