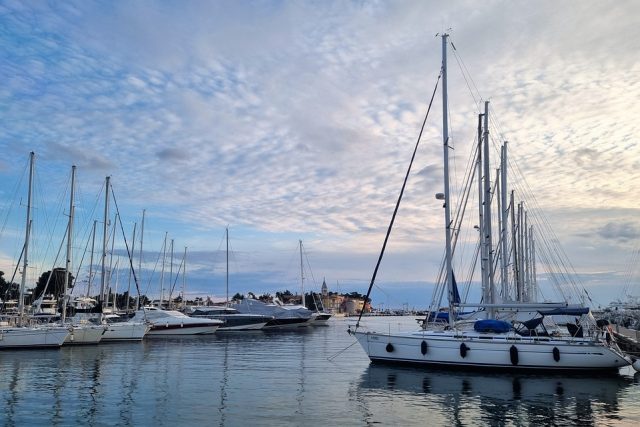 In this article you'll find related links that will help you to plan the best trip, free coupons save a lot of money on hotels, car rentals, restaurants and attractions.

Welcome to Mali Losinj, a picturesque island in Croatia that offers an abundance of family-friendly activities for both kids and parents to enjoy. Whether you're looking to explore the beautiful outdoors, experience the local culture, or simply relax on the stunning beaches, Mali Losinj has something for everyone. As an expert tourist guide, I've put together a list of the top activities for families to enjoy during their visit to this enchanting island.
Explore the Island on Two Wheels
---
Black Tourmaline tree of life pendant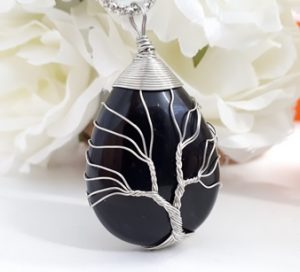 ---
One of the best ways to explore Mali Losinj is by renting bicycles and taking a leisurely ride along the scenic coastal paths. The island boasts a network of well-maintained cycling trails that offer breathtaking views of the coastline and the surrounding countryside. Families can rent bikes from local shops and embark on a cycling adventure to discover hidden coves, charming villages, and lush greenery. It's a great way to get some exercise while enjoying quality time together as a family.
Discover Marine Life at the Blue World Institute
For families interested in marine life and conservation, a visit to the Blue World Institute is a must. This research and conservation organization is dedicated to protecting the marine environment and its inhabitants. The institute offers educational programs and interactive exhibits that are perfect for kids who are curious about marine biology. Visitors can learn about dolphins, sea turtles, and other sea creatures, and even take part in guided boat tours to observe marine life in their natural habitat.
Enjoy a Fun Day at the Beach
Mali Losinj is home to some of the most stunning beaches in Croatia, making it the perfect destination for families looking to soak up the sun and enjoy some fun in the water. Families can spend a day at Cikat Bay, where the shallow waters are ideal for swimming and playing games. There are also plenty of beachside cafes and restaurants where parents can relax with a refreshing drink while watching the kids build sandcastles and play in the sand.
Learn About the Island's Heritage at the Museum of Apoxyomenos
For families interested in history and art, a visit to the Museum of Apoxyomenos is a great way to learn about the island's rich cultural heritage. The museum is home to a well-preserved ancient Greek statue known as Apoxyomenos, which was discovered off the coast of Mali Losinj. Visitors can explore interactive exhibits, watch educational videos, and even participate in guided tours to learn about the history and significance of this remarkable artifact.
Take a Boat Trip to Nearby Islands
One of the best ways to explore the stunning archipelago surrounding Mali Losinj is by taking a boat trip to nearby islands. Families can embark on a day-long excursion to visit neighboring islands such as Susak, Unije, or Ilovik, where they can explore secluded beaches, go snorkeling, and enjoy a picnic lunch in a picturesque setting. Boat tours are a fantastic way for families to enjoy the natural beauty of the Adriatic Sea while creating lasting memories together.
FAQs
Q: What is the best time of year to visit Mali Losinj with kids?
A: The best time to visit Mali Losinj with kids is during the summer months, from June to August, when the weather is warm and perfect for outdoor activities.
Q: Are there any family-friendly accommodations on the island?
A: Yes, there are plenty of family-friendly hotels and resorts on the island that offer amenities and activities for kids, such as children's clubs, playgrounds, and family-friendly dining options.
Q: Are there any kid-friendly restaurants in Mali Losinj?
A: Yes, there are several restaurants on the island that cater to families with kids, offering kid's menus and a relaxed, family-friendly atmosphere.
Q: What are some kid-friendly outdoor activities in Mali Losinj?
A: In addition to cycling and beach activities, families can also enjoy hiking, kayaking, and nature walks in the beautiful countryside of Mali Losinj.
In conclusion, Mali Losinj is the perfect destination for families looking to experience a mix of outdoor adventure, cultural exploration, and relaxation. With its stunning beaches, rich history, and abundance of family-friendly activities, this enchanting island has something for everyone to enjoy. So pack your bags, grab your sunscreen, and get ready for an unforgettable family vacation in Mali Losinj!