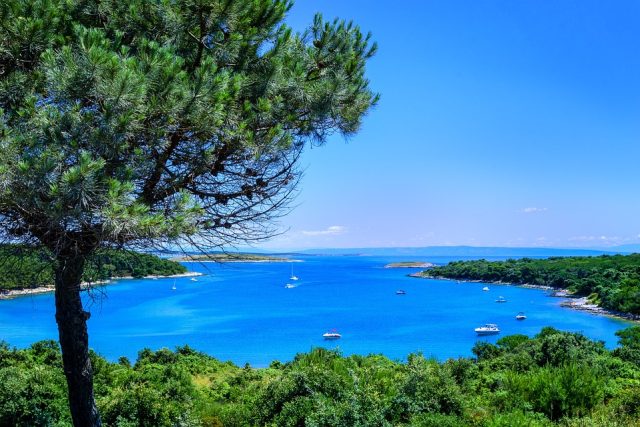 In this article you'll find related links that will help you to plan the best trip, free coupons save a lot of money on hotels, car rentals, restaurants and attractions.

Welcome to the beautiful coastal city of Opatija, Croatia! Situated on the Adriatic Sea, Opatija is a charming and picturesque destination that has been attracting visitors for centuries. With its stunning architecture, lush gardens, and vibrant cultural scene, Opatija has something for everyone. Whether you are a history buff, nature lover, foodie, or beach bum, this comprehensive city guide will help you discover all that Opatija has to offer.
History and Culture
---
Black Tourmaline tree of life pendant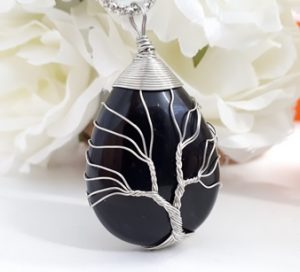 ---
Opatija's history dates back to the 19th century when it was a popular destination for the European elite. The city's stunning architecture reflects this affluent past, with grand villas and elegant hotels lining the waterfront. Opatija also has a rich cultural heritage, with numerous museums, galleries, and historic sites to explore. The Croatian Museum of Tourism and the Croatian Walk of Fame are must-see attractions for history enthusiasts.
Nature and Outdoor Activities
If you are a nature lover, Opatija will not disappoint. The city is surrounded by lush greenery and picturesque landscapes, making it the perfect destination for outdoor activities. Visitors can enjoy hiking, biking, and horseback riding in the surrounding hills and forests. The Lungomare, a scenic 12-kilometer coastal walkway, offers breathtaking views of the Adriatic Sea and is a popular spot for a leisurely stroll.
Food and Dining
Opatija is a paradise for foodies, with a diverse culinary scene that offers something for every palate. From traditional Croatian cuisine to international fare, the city's restaurants and cafes serve up delicious dishes made from the freshest local ingredients. Don't miss the opportunity to sample fresh seafood at one of Opatija's many waterfront restaurants, or indulge in a decadent dessert at a charming cafe.
Wellness and Relaxation
Opatija is also known for its wellness and spa offerings, making it the ideal destination for relaxation and rejuvenation. Visitors can indulge in luxurious treatments at world-class spas, or take a dip in the healing waters of Opatija's natural springs. Whether you are looking to de-stress with a massage or unwind with a yoga class, Opatija has everything you need to pamper yourself.
Accommodations
With a wide range of accommodations to choose from, Opatija has something to suit every budget and style. From luxury hotels and boutique guesthouses to cozy apartments and charming bed and breakfasts, there are plenty of options for a comfortable stay. Many accommodations also offer stunning views of the Adriatic Sea, adding an extra touch of magic to your visit.
Entertainment and Nightlife
When the sun goes down, Opatija comes alive with a vibrant nightlife scene. The city is home to numerous bars, clubs, and live music venues, where visitors can enjoy everything from sophisticated cocktails to lively dance parties. Whether you're in the mood for a relaxing drink by the sea or a night of dancing and merriment, Opatija has something to offer for everyone.
FAQs:
Q: What's the best way to get to Opatija?
A: Opatija is easily accessible by car, bus, or train from major cities in Croatia. The nearest international airport is Rijeka Airport, which is just a short drive away from Opatija.
Q: What's the best time of year to visit Opatija?
A: The best time to visit Opatija is during the summer months, when the weather is warm and the city is buzzing with activity. However, Opatija is also beautiful in the spring and fall, when the crowds are smaller and the weather is still pleasant.
Q: Are there any must-see attractions in Opatija?
A: Some must-see attractions in Opatija include the Croatian Museum of Tourism, the Lungomare coastal walkway, and the beautiful parks and gardens that dot the city.
Q: Is it easy to get around Opatija?
A: Yes, Opatija is a very walkable city, and many of the attractions are within easy walking distance of each other. The city also has a reliable public transportation system, including buses and taxis.
Q: What are some traditional Croatian dishes to try in Opatija?
A: Some traditional Croatian dishes to try in Opatija include seafood risotto, grilled fish, and štrukli, a delicious pastry filled with cheese and sour cream.
In conclusion, Opatija is a hidden gem on the Adriatic coast that offers a perfect blend of history, culture, nature, and relaxation. Whether you are a first-time visitor or a seasoned traveler, Opatija has something to capture your heart and create unforgettable memories. So pack your bags and get ready to discover the magic of Opatija!