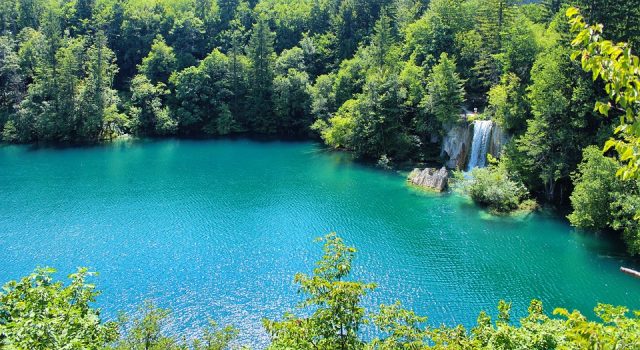 In this article you'll find related links that will help you to plan the best trip, free coupons save a lot of money on hotels, car rentals, restaurants and attractions.

Welcome to the stunning island of Hvar, a true paradise in the heart of Croatia's Dalmatian coast. With its pristine beaches, charming towns, and rich history, Hvar is a must-visit destination for any traveler looking for an unforgettable Mediterranean experience. In this guide, we'll explore the must-visit spots on the island, from its vibrant nightlife to its breathtaking natural beauty.
Hvar Town
At the heart of the island is Hvar Town, a picturesque and lively destination known for its beautiful waterfront promenade, historic architecture, and vibrant nightlife. Start your exploration of Hvar Town by taking a stroll along the Riva, the bustling waterfront lined with cafes, restaurants, and shops. Don't miss the chance to visit the stunning Hvar Cathedral, a prime example of Renaissance architecture, and the historic Arsenal, a cultural space that hosts art exhibitions and musical performances.
---
Black Tourmaline tree of life pendant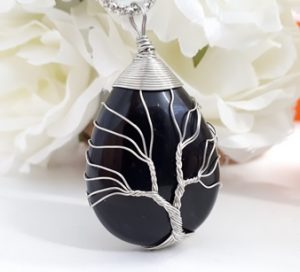 ---
For those looking to experience Hvar's nightlife, head to the famous Carpe Diem Beach Club, located on a small islet just a short boat ride from Hvar Town. Here, you can dance the night away under the stars and enjoy the electric atmosphere that Hvar is known for.
Pakleni Islands
Just off the coast of Hvar Town, the Pakleni Islands are a collection of idyllic islets that offer some of the best beaches and crystal-clear waters in the Adriatic. Take a water taxi or a boat tour to explore the islands and discover hidden coves and secluded beaches perfect for swimming and sunbathing. One of the most popular spots on the Pakleni Islands is Palmižana, a charming bay known for its vibrant botanical gardens, upscale restaurants, and laid-back beach bars.
Stari Grad
Located on the northern coast of Hvar, Stari Grad is the oldest town on the island and a UNESCO World Heritage site. With its narrow stone streets, ancient ruins, and serene atmosphere, Stari Grad offers a more tranquil and authentic Croatian experience. Visit the Stari Grad Plain, a cultural landscape made up of vineyards and olive groves that dates back to ancient Greek and Roman times, and explore the town's charming marina and historic architecture.
Hvar Vineyards
Hvar is also known for its excellent wine production, with a long tradition of winemaking dating back to ancient times. The island's fertile soils and Mediterranean climate provide the perfect conditions for growing indigenous grape varieties, resulting in unique and flavorful wines. Take a wine tour of Hvar's vineyards to sample some of the island's best wines, such as Plavac Mali and Pošip, and enjoy stunning views of the island's lush landscapes.
Fortica Fortress
For panoramic views of Hvar Town and the surrounding islands, hike up to the Fortica Fortress, also known as Spanjola. This towering fortress offers a glimpse into Hvar's rich history and provides a perfect vantage point for capturing unforgettable photos of the island's stunning coastline and azure waters.
FAQs
Q: When is the best time to visit Hvar?
A: The best time to visit Hvar is during the summer months, from June to August, when the weather is warm and the island comes alive with events and festivals. However, if you prefer a quieter atmosphere, consider visiting in the shoulder seasons of May or September when the island is less crowded but still enjoys pleasant weather.
Q: Is it easy to get around Hvar?
A: Yes, Hvar is relatively small and easy to navigate, with buses and taxis available to take you to different parts of the island. Many of the main attractions are within walking distance of each other, especially in Hvar Town and Stari Grad.
Q: What are the best beaches in Hvar?
A: Some of the best beaches in Hvar include Dubovica Beach, a picturesque pebble beach surrounded by crystal-clear waters, and Zaraće Beach, known for its unique rock formations and stunning sunsets. For a more secluded experience, head to the Pakleni Islands and explore the hidden coves and beaches accessible by boat.
In conclusion, Hvar is a truly magical destination that offers something for everyone, from its vibrant nightlife and stunning beaches to its rich history and delicious wines. Whether you're looking for relaxation or adventure, Hvar is a must-visit spot that will leave you with unforgettable memories of Croatia's island paradise. So pack your bags and get ready to explore all that Hvar has to offer!