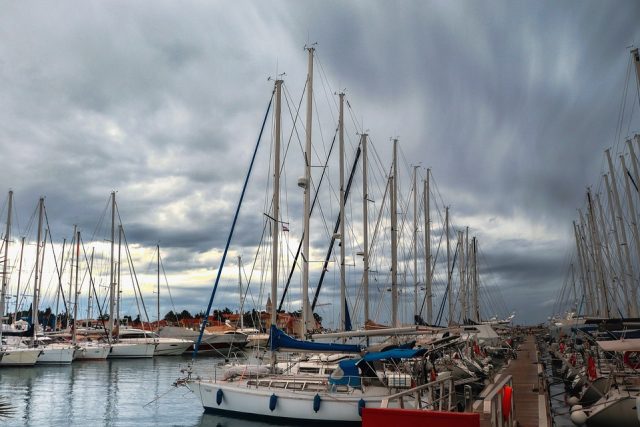 In this article you'll find related links that will help you to plan the best trip, free coupons save a lot of money on hotels, car rentals, restaurants and attractions.

Are you planning a trip to Croatia and looking for a charming destination to explore? Look no further than Trogir, a picturesque town situated on the Adriatic coast. With its stunning architecture, rich history, and lively atmosphere, Trogir is a must-visit for anyone seeking an authentic Croatian experience. In this complete city guide, we will uncover the charm of Trogir and provide you with all the information you need to make the most of your visit.
Getting to Trogir
---
Black Tourmaline tree of life pendant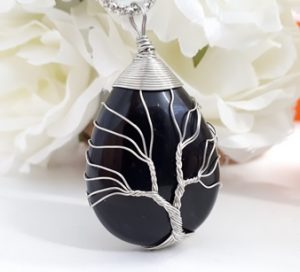 ---
Trogir is conveniently located just 5 km from Split Airport, making it easily accessible from various international destinations. You can reach Trogir by taking a short taxi ride from the airport, or by renting a car and driving along the scenic coastal road. Alternatively, if you are coming from Split, you can take a bus or a ferry to reach Trogir in no time.
Exploring the Old Town
The heart of Trogir is its beautifully preserved old town, which is a UNESCO World Heritage site. As you wander through the narrow, cobblestone streets, you will be mesmerized by the stunning architecture that showcases a mix of Romanesque, Baroque, and Renaissance influences. Don't miss the opportunity to visit the impressive Cathedral of St. Lawrence, which is a true masterpiece of Croatian medieval architecture.
Admiring the Waterfront
Trogir's waterfront promenade is a hub of activity, lined with charming cafes, restaurants, and boutique shops. Take a leisurely stroll along the promenade and soak in the views of the glistening Adriatic Sea. You can also take a boat tour around the nearby islands, or simply relax by the water and enjoy the laid-back atmosphere.
Sampling the Local Cuisine
Croatian cuisine is known for its fresh seafood, flavorful olive oil, and delicious wines. In Trogir, you can indulge in a variety of traditional dishes, such as brudet (a fish stew), peka (a slow-cooked meat and vegetable dish), and fritule (small, sweet fritters). Make sure to visit one of the local konobas (taverns) to savor the authentic flavors of Trogir.
Soaking Up the Sun
Trogir boasts several beautiful beaches where you can unwind and bask in the warm Mediterranean sun. Whether you prefer a lively beach with beach bars and water sports, or a secluded cove for some peace and quiet, you will find the perfect spot to enjoy the crystal-clear waters of the Adriatic.
Visiting Nearby Attractions
Trogir is ideally located for exploring other stunning destinations in the region. You can take a day trip to the nearby town of Split, where you can explore the iconic Diocletian's Palace and indulge in the vibrant urban atmosphere. Additionally, the stunning Krka National Park and the enchanting town of Sibenik are just a short drive away from Trogir.
Frequently Asked Questions (FAQs)
Q: What is the best time to visit Trogir?
A: The best time to visit Trogir is during the spring or fall, when the weather is pleasant and the crowds are smaller. However, Trogir is a delightful destination year-round, and even in the summer, the coastal breeze provides relief from the heat.
Q: Are there any cultural events or festivals in Trogir?
A: Yes, Trogir hosts various cultural events and festivals throughout the year, including music concerts, art exhibitions, and traditional folklore performances. The most popular event is the Trogir Summer Festival, which features a diverse range of cultural and artistic activities.
Q: Is it easy to get around Trogir on foot?
A: Yes, Trogir's compact size makes it easy to explore on foot. The old town is pedestrian-friendly, and you can easily reach all the major attractions on foot. Additionally, the town is well-connected with public transportation for exploring further afield.
Q: What are some must-try local dishes in Trogir?
A: Some must-try local dishes in Trogir include grilled fish, black risotto, and Dalmatian prosciutto. Don't forget to pair your meal with a glass of locally produced wine or rakija (fruit brandy) for an authentic culinary experience.
In conclusion, Trogir is a hidden gem waiting to be discovered. With its captivating beauty, rich history, and warm hospitality, this charming town offers a truly unique experience for every traveler. Whether you are interested in history, culture, or simply lazing by the sea, Trogir has something to offer for everyone. So pack your bags and get ready to uncover the charm of Trogir on your next adventure in Croatia!