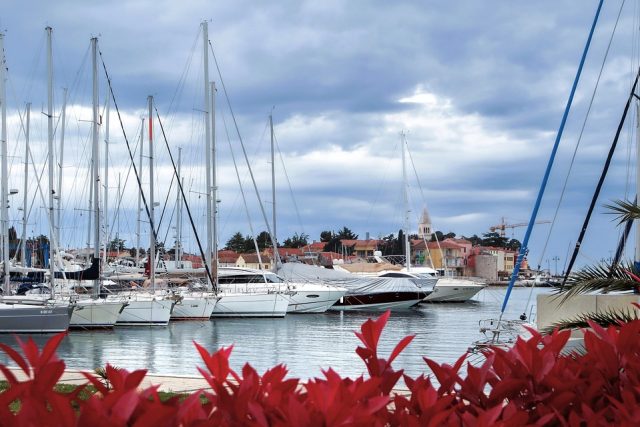 In this article you'll find related links that will help you to plan the best trip, free coupons save a lot of money on hotels, car rentals, restaurants and attractions.

Welcome to Varaždin, a historical gem nestled in the heart of northern Croatia. This picturesque city exudes old-world charm with its beautifully preserved baroque architecture, cobblestone streets, and well-manicured gardens. Whether you're a history buff, an architecture enthusiast, or simply a traveler seeking a unique and authentic experience, Varaždin has something special to offer.
Exploring the City
---
Black Tourmaline tree of life pendant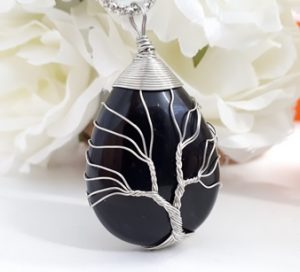 ---
As you wander through the streets of Varaždin, you'll be captivated by the city's rich history and cultural heritage. Start your journey at the iconic Varaždin Castle, which dates back to the 12th century and served as a residence for the local nobility. Today, the castle houses a museum that showcases the region's history and art, making it a must-visit for history lovers.
After visiting the castle, take a stroll through the city center, where you'll find a treasure trove of baroque buildings, charming cafes, and boutique shops. Don't miss out on exploring the Stari Grad (Old Town) area, which is filled with narrow alleyways and hidden courtyards that are perfect for getting lost in.
One of the highlights of Varaždin is its abundance of well-maintained parks and gardens. The city's lush green spaces offer a tranquil escape from the hustle and bustle, and are perfect for a leisurely afternoon stroll or a picnic. Be sure to visit the Varaždin Cemetery, which is often referred to as one of the most beautiful cemeteries in Europe, thanks to its impressive sculptures and peaceful ambiance.
Cultural Experiences
Varaždin is also known for its vibrant cultural scene, with the city hosting numerous events and festivals throughout the year. If you're lucky enough to visit during the Varaždin Baroque Evenings, you'll have the opportunity to experience classical music performances in some of the city's most stunning historical venues.
For a deeper dive into Varaždin's artistic heritage, pay a visit to the Gallery of Old and Contemporary Masters, where you can admire a collection of works by Croatian and international artists. Additionally, the City Museum offers a comprehensive overview of Varaždin's history, and is a great place to learn more about the city's past.
Day Trips and Outdoor Activities
While Varaždin itself is a charming destination, the surrounding region offers plenty of opportunities for outdoor exploration. Consider taking a day trip to Trakošćan Castle, a fairytale-like fortress perched on a hilltop overlooking a tranquil lake. The castle is surrounded by lush forests and is an ideal spot for a leisurely hike or a boat ride.
If you're a nature enthusiast, make your way to the nearby Medvednica Mountain, where you can embark on a variety of outdoor activities such as hiking, mountain biking, or simply enjoying the stunning panoramic views. The region is also home to numerous thermal spas where you can unwind and relax in healing mineral waters.
FAQs
Q: What is the best time to visit Varaždin?
A: The best time to visit Varaždin is during the spring and summer months when the weather is pleasant and the city is alive with outdoor events and festivals.
Q: How do I get to Varaždin?
A: Varaždin is easily accessible by train and bus from major Croatian cities such as Zagreb and Rijeka. If you're arriving by car, the city is also well-connected by highways.
Q: Are there any guided tours available in Varaždin?
A: Yes, there are various guided tours available in Varaždin that offer an in-depth look at the city's history, architecture, and culture. You can choose from walking tours, bike tours, or even private tours for a more personalized experience.
Q: What are some traditional dishes to try in Varaždin?
A: Varaždin is known for its delicious regional cuisine, with specialties such as štrukli (a type of pastry filled with cheese or fruit), turkey with mlinci (a type of flatbread), and various meat stews being popular choices.
Q: What are some local souvenirs to bring back from Varaždin?
A: You can bring back traditional Croatian lace, handmade ceramics, locally produced honey, or a bottle of premium Croatian wine as souvenirs from your visit to Varaždin.
In conclusion, Varaždin is a captivating destination that offers a perfect blend of history, culture, and natural beauty. Whether you're exploring the city's historical landmarks, indulging in its culinary delights, or simply taking in the laid-back ambiance, Varaždin is sure to leave a lasting impression. So pack your bags, and get ready to discover this historical gem in northern Croatia.