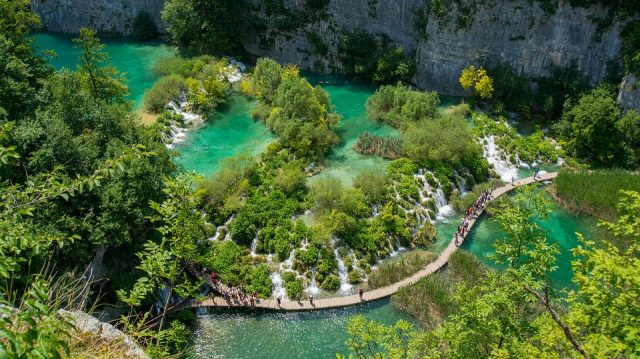 In this article you'll find related links that will help you to plan the best trip to Split, free coupons save a lot of money on hotels, car rentals, restaurants and attractions in Zagreb, best hotels in Zagreb

A Visitor's Guide to Zadar: Top Attractions and Hidden Gems
Nestled on the Adriatic coast of Croatia, the city of Zadar is a hidden gem just waiting to be discovered. With its rich history, stunning architecture, and beautiful waterfront, Zadar offers a unique blend of old-world charm and modern amenities. Whether you're a history buff, a foodie, or a beach lover, Zadar has something to offer for everyone. In this guide, we'll explore the top attractions and hidden gems that make Zadar a must-visit destination.
---
Black Tourmaline tree of life pendant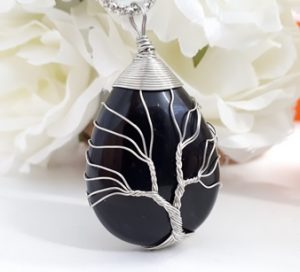 ---
Top Attractions in Zadar
1. The Sea Organ and Greeting to the Sun
One of Zadar's most unique attractions is the Sea Organ, an architectural sound art installation that harnesses the power of the sea to create hauntingly beautiful music. As waves crash against the coastline, the organ produces a melody that is unlike anything you've ever heard before. Nearby, the Greeting to the Sun, another art installation, features a circular array of solar panels that light up at night, creating a mesmerizing light show.
2. The Roman Forum
For history enthusiasts, a visit to the Roman Forum is a must. This ancient ruin dates back to the 1st century and offers a glimpse into Zadar's rich Roman heritage. The well-preserved columns, arches, and walls provide a fascinating insight into the city's past.
3. St. Donatus Church
Another architectural marvel in Zadar is the St. Donatus Church, a Byzantine-style church that dates back to the 9th century. With its distinctive circular shape and stunning acoustics, the church is a must-see for visitors interested in religious history and architecture.
4. Zadar Cathedral
The Zadar Cathedral, also known as the Cathedral of St. Anastasia, is another iconic landmark in the city. With its Romanesque architecture and beautifully ornate interior, the cathedral is a testament to Zadar's rich cultural heritage.
5. Krka National Park
While not technically in Zadar, a visit to Krka National Park is a must for nature lovers. Just a short drive from the city, the park is home to stunning waterfalls, crystal-clear lakes, and lush greenery, making it the perfect day trip for outdoor enthusiasts.
Hidden Gems in Zadar
1. The Museum of Ancient Glass
For a unique and off-the-beaten-path experience, be sure to visit the Museum of Ancient Glass. This fascinating museum houses an impressive collection of Roman-era glass artifacts, including vases, jewelry, and household items. The museum offers a rare glimpse into the art and craft of ancient glassmaking.
2. Maraschino Liquor Factory
Zadar is renowned for its production of Maraschino, a sweet liqueur made from Marasca cherries. A visit to the Maraschino Liquor Factory provides a behind-the-scenes look at the production process, as well as the opportunity to sample this delicious local specialty.
3. The Pillar of Shame
Hidden in a quiet courtyard, the Pillar of Shame is a controversial sculpture that commemorates the victims of the 1991 war in Croatia. The sculpture serves as a poignant reminder of the city's tumultuous past, and is a thought-provoking hidden gem for visitors seeking to understand Zadar's history.
4. Queen Jelena Madije Park
Escape the hustle and bustle of the city and take a leisurely stroll through Queen Jelena Madije Park. This peaceful green space offers a serene retreat from the urban landscape and provides stunning views of the surrounding islands and coastline.
5. The Archeological Museum
Uncover Zadar's ancient past at the Archeological Museum, where you'll find an extensive collection of artifacts from the Stone Age to the Middle Ages. The museum is a treasure trove of historical artifacts, making it a must-visit for history buffs.
FAQs
1. When is the best time to visit Zadar?
The best time to visit Zadar is during the spring or early fall, when the weather is mild and the crowds are smaller. However, Zadar is a year-round destination, so you can visit at any time of the year and still find plenty to see and do.
2. How do I get around Zadar?
Zadar is a relatively compact city, so it's easy to explore on foot. However, there are also public buses and taxis available for those who prefer to use public transportation. Additionally, Zadar has a network of bike lanes, making it a great city for cycling.
3. What are the must-try foods in Zadar?
Be sure to sample the local seafood, including the famous Dalmatian seafood stew and grilled fish. And don't leave Zadar without trying Maraschino, the city's signature liqueur.
4. Are there any nearby day trips from Zadar?
Yes, there are several nearby day trip options, including visits to the nearby islands of Ugljan and Pasman, and the aforementioned Krka National Park.
5. Is English widely spoken in Zadar?
Yes, English is widely spoken in Zadar, especially in tourist areas. You should have no trouble communicating with locals and navigating the city even if you don't speak Croatian.
In conclusion, Zadar is a city that truly has something for everyone, from its unique attractions like the Sea Organ and the Roman Forum, to its hidden gems like the Museum of Ancient Glass and Queen Jelena Madije Park. Whether you're a history buff, art enthusiast, or simply looking to relax on the beach, Zadar is an unforgettable destination that will leave you yearning to return. We hope this guide helps you plan your visit to this beautiful city and discover all that Zadar has to offer.