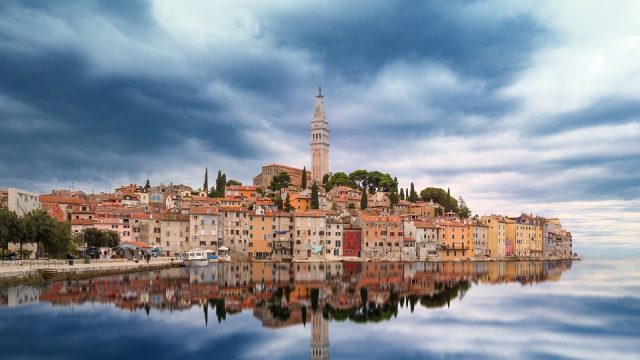 In this article you'll find related links that will help you to plan the best trip to Split, free coupons save a lot of money on hotels, car rentals, restaurants and attractions in Zagreb, best hotels in Zagreb

The historic city of Zadar, located on the Adriatic Sea in Croatia, is a perfect destination for a family vacation. With its rich history, beautiful beaches, and plenty of family-friendly activities, there is no shortage of things to do in Zadar that will keep everyone happy and entertained. Whether you are looking for outdoor adventures, cultural activities, or simply a relaxing beach holiday, Zadar has something for everyone.
Here is the ultimate guide to family-friendly activities in Zadar:
---
Black Tourmaline tree of life pendant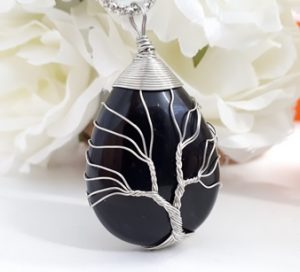 ---
1. Explore the Old Town: Zadar's Old Town is a treasure trove of history and culture, with its narrow streets, ancient churches, and beautiful architecture. Take a leisurely stroll through the Old Town and visit the many historic sites, such as the Church of St. Donatus, the Roman Forum, and the Cathedral of St. Anastasia. Kids will love exploring the narrow streets and discovering hidden gems around every corner.
2. Visit the Sea Organ and Sun Salutation: The Sea Organ, an architectural marvel that creates beautiful music from the waves of the sea, and the Sun Salutation, a unique installation that harnesses the power of the sun, are both located on Zadar's waterfront. These attractions are not only fascinating for kids, but they also provide a fun and interactive experience for the whole family.
3. Go on a Boat Trip: Zadar is surrounded by beautiful islands and crystal-clear waters, making it the perfect destination for a boat trip. There are plenty of tour operators that offer boat trips to nearby islands, where you can enjoy snorkeling, swimming, and exploring hidden coves and beaches. Kids will love the thrill of being out on the water and discovering new and exciting places.
4. Visit the Museum of Ancient Glass: The Museum of Ancient Glass in Zadar is a fascinating and educational experience for the whole family. The museum showcases an impressive collection of ancient glass artifacts, and visitors can even watch demonstrations of glassblowing techniques. Children can learn about the history of glassmaking and see beautiful glass items up close.
5. Enjoy the Beaches: Zadar is home to some of the most beautiful beaches in Croatia, with crystal-clear waters and picturesque surroundings. Some of the most popular beaches in the area include Kolovare Beach, Borik Beach, and Saharun Beach. Pack a picnic, bring some beach toys, and spend a relaxing day by the sea with the whole family.
6. Go Hiking in Paklenica National Park: For families who love outdoor adventures, a visit to Paklenica National Park is a must. The park offers a variety of hiking trails, from easy walks to more challenging routes, that wind their way through stunning natural landscapes. Kids will love exploring the park's rugged canyons, lush forests, and unique rock formations.
7. Take a Day Trip to Plitvice Lakes National Park: While not directly in Zadar, Plitvice Lakes National Park is only a few hours' drive away and is a must-see natural wonder. The park is famous for its series of stunning lakes and waterfalls, and visitors can explore the park on well-maintained boardwalks. It's an excellent opportunity for families to immerse themselves in nature and enjoy the beauty of the Croatian countryside.
FAQs:
Q: What are the best family-friendly accommodations in Zadar?
A: Zadar offers a wide range of family-friendly accommodations, including hotels, apartments, and vacation rentals. Some popular options include Falkensteiner Club Funimation Borik, Hotel Kolovare, and Villa Ivana.
Q: Are there any kid-friendly restaurants in Zadar?
A: Yes, Zadar has many restaurants that cater to families with children. Some popular options include Konoba Skoblar, Restaurant Bruschetta, and Restaurant Kastel.
Q: What are some family-friendly day trips from Zadar?
A: In addition to Paklenica National Park and Plitvice Lakes National Park, families can also consider visiting the nearby islands of Ugljan and Pasman, as well as the historic city of Nin.
In conclusion, Zadar is a fantastic destination for families, offering a perfect blend of cultural, historical, and outdoor activities. Whether you are exploring the Old Town, enjoying the beaches, or venturing into the natural parks, there is no shortage of things to do in Zadar that will keep everyone entertained. With its welcoming atmosphere and wide range of family-friendly attractions, Zadar is sure to create lasting memories for the whole family.