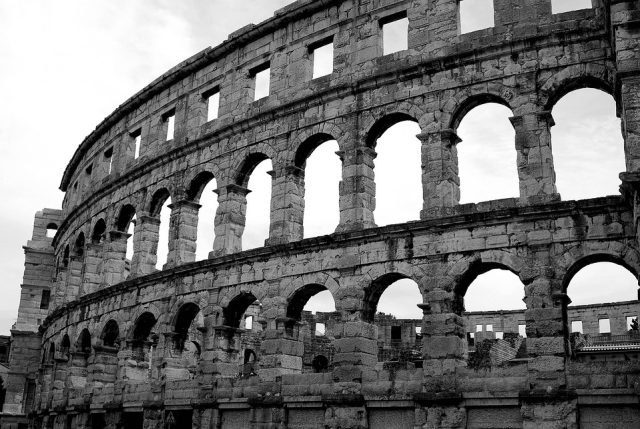 In this article you'll find related links that will help you to plan the best trip, free coupons save a lot of money on hotels, car rentals, restaurants and attractions.

Welcome to the stunning island of Hvar, renowned as one of the most glamorous and luxurious destinations in Croatia. With its crystal-clear waters, historical charm, and vibrant nightlife, Hvar is the perfect paradise for those seeking a lavish and unforgettable holiday experience. And what better way to indulge in the splendor of this paradise than by staying in one of the top luxury hotels that the island has to offer?
In this guide, we will take you on a journey through Hvar's most opulent accommodations, where world-class amenities, exquisite dining, and unparalleled service await.
---
Black Tourmaline tree of life pendant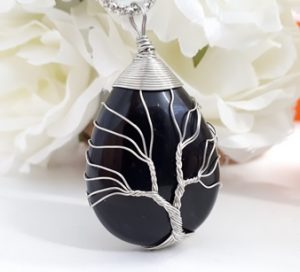 ---
Adriana, Hvar Spa Hotel
Perched on the scenic waterfront promenade in the heart of Hvar town, Adriana, Hvar Spa Hotel is a modern and stylish retreat that offers breathtaking views of the Adriatic Sea. The hotel boasts a luxurious rooftop terrace with an infinity pool and a sleek spa where guests can unwind with a range of treatments. The chic rooms and suites are elegantly designed and feature state-of-the-art amenities, ensuring a truly indulgent stay.
Amfora, Hvar Grand Beach Resort
Situated on a secluded bay just a short walk from Hvar town, Amfora, Hvar Grand Beach Resort is a sprawling complex that exudes luxury and sophistication. The resort's cascading pool complex is a sight to behold, offering a serene oasis for guests to relax and soak up the sun. With its private beach, numerous dining options, and spacious rooms with sea views, Amfora promises an extravagant and memorable stay.
Palace Elisabeth, Hvar Heritage Hotel
For a taste of old-world glamour, look no further than Palace Elisabeth, Hvar Heritage Hotel. Set in a meticulously restored 13th-century palace in Hvar town, this boutique hotel exudes timeless elegance and charm. The opulent rooms and suites are adorned with vintage furnishings and modern comforts, while the hotel's restaurant and bar offer a sophisticated dining experience in a historic setting.
FAQs
Q: When is the best time to visit Hvar?
A: The peak tourist season in Hvar is during the summer months, from June to August, when the weather is warm and sunny, and the island comes to life with festivals and events. However, for a quieter and more serene experience, consider visiting in the shoulder seasons of spring (April and May) or fall (September and October).
Q: What are the must-see attractions in Hvar?
A: Some of the top attractions in Hvar include the historic Hvar Fortress, the mesmerizing Pakleni Islands, and the picturesque St. Stephen's Square. Additionally, make sure to visit the vibrant Hvar town with its lively nightlife and bustling marina.
Q: What activities are available for luxury travelers in Hvar?
A: Luxury travelers in Hvar can indulge in a range of exclusive experiences, such as private yacht cruises, wine tastings at top vineyards, and helicopter tours of the stunning Dalmatian coast. For those seeking relaxation, many luxury hotels offer spa treatments and wellness programs.
Q: Is it easy to get around Hvar?
A: While Hvar town and its attractions are easily accessible on foot, it's recommended to rent a car or hire a private driver to explore the more remote areas of the island. Additionally, water taxis and ferry services provide convenient transportation to the surrounding islands.
Q: What culinary experiences can luxury travelers enjoy in Hvar?
A: Hvar is known for its delectable cuisine, and luxury travelers can indulge in a variety of culinary experiences, from fine dining in Michelin-starred restaurants to intimate seafood dinners at charming waterfront taverns. Make sure to sample the island's famous olive oil and local wines for a truly indulgent gastronomic journey.
In conclusion, Hvar offers an array of exquisite luxury hotels that cater to the desires of the discerning traveler. Whether you seek opulent amenities, stunning views, or immersive cultural experiences, the island's top accommodations are sure to elevate your stay to new heights of luxury and indulgence. Say goodbye to the everyday and experience paradise in Hvar like never before!